About Ghent
An elegant city where medieval streets and historic monuments jostle with winding canals and modern museums, Ghent makes a relaxing city break. Families will enjoy strolling the cobblestone streets of the Old Town, couples will love the romantic boat rides along the canal, and culture-seekers will be impressed by the city's art treasures.
Things to see and do
Grevensteen Castle - The only surviving castle of the Count of Flanders features a moat, turrets, guillotine and torture devices.
Museum voor Schone Kunst (Museum of Fine Arts) - Contains a beautifully presented collection of early and modern art, including work from Flemish artists.
Werregarensteeg (Graffiti Alley) - A tiny alley near the city centre where graffiti art is permitted and celebrated.
Ghent City Centre - With its cobblestone streets, medieval buildings and winding canals, Ghent's Old Town is the perfect place to see the city in all its beauty.
STAM (Ghent City Museum) - Traces the story of Ghent through engaging displays and interactive exhibits.
Admire Ghent's medieval buildings on a walking tour of Graslei and Korenlei.
Enjoy a plate of mussels and a cold glass of RoomeR at one of the waterfront restaurants in the Old Town.
Marvel at the numerous treasures housed at the Sint-Baafskathedraal (St. Bavo's Cathedral), including the famous 'Adoration of the Mystic Lamb' painting by Hubert and Jan van Eyck.
Take a horse-drawn carriage from Sint-Baafsplein for a tour across the city.
Ghent
Blog posts
From the UK's most popular travel bloggers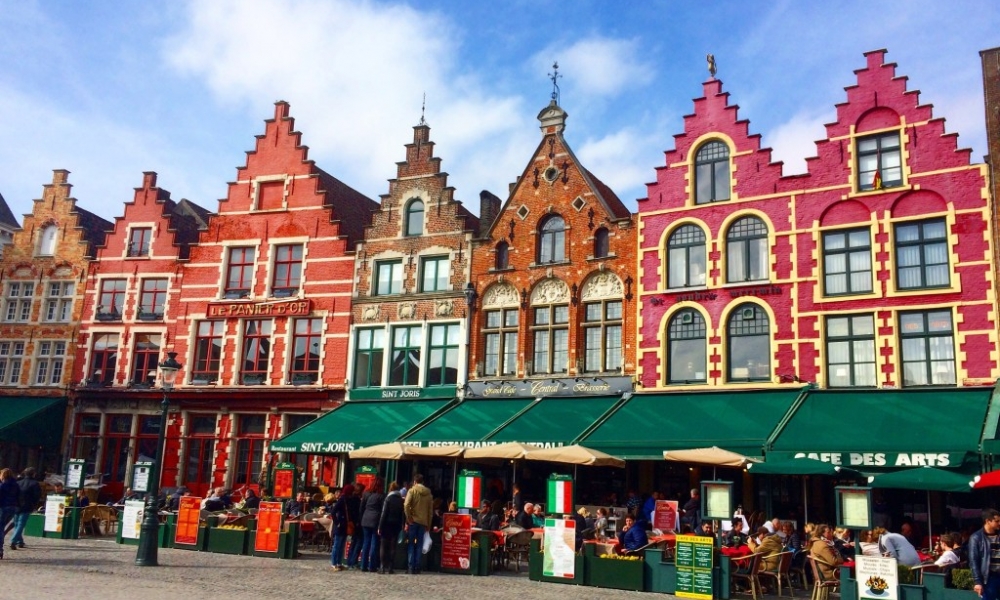 15th July 2019 by The Wandering Quinn
How to visit 3 cities in Belgium in 3 days – Bruges, Brussels & Ghent
I feel like Belgium doesn't get as visited as many other countries in Europe which is strange because it offers great architecture, chocolate, and beer and what more do you really need? If you're looking for a short European city break from the UK or elsewhere in Europe, Belgium is a good answer because you can see a lot of places in Belgium in a short amount of time due to the size of the cities, the size of the country and a good train system. I visited Belgium for a long weekend over...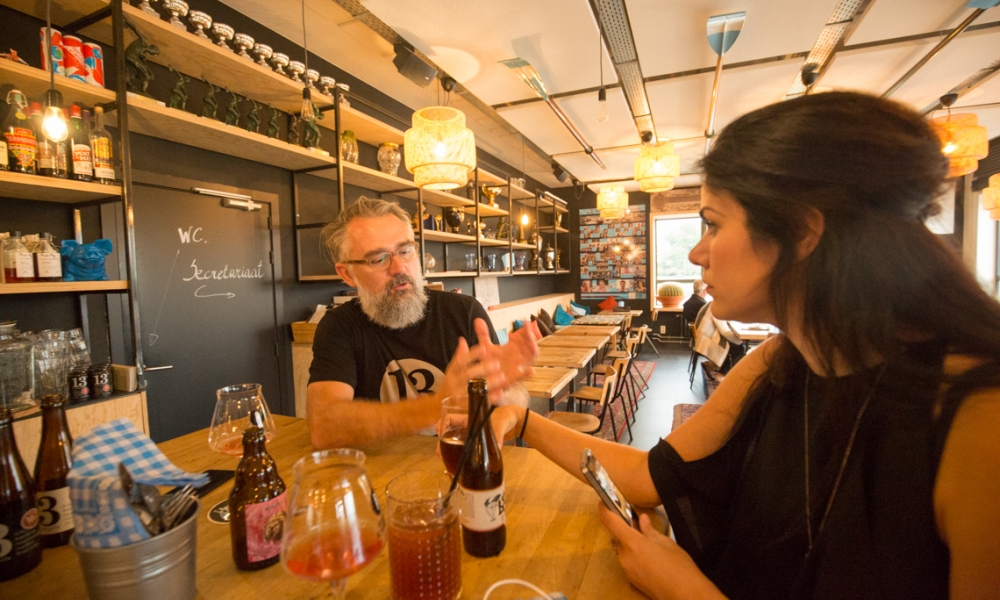 Belgium
Ghent
1st March 2021 by TravMonkey
Craft beer lovers weekend itinerary in Ghent
I took a quick trip Ghent over a long weekend, taking advantage of how easy it is to get there with the Eurostar from London. I've been to Ghent a few times before and was always struck by how little people talk about it in comparison to Bruges, Brussels and Antwerp. I've always found this historic old university town fairly underrated in the grand scheme of things. Thankfully it means fewer tourists (although there's still a fair few) and more local experiences on offer. If the lure of...
Weather in Ghent
Our month-by-month guide to the weather and climate in Ghent