About Krabi
Krabi, Thailand is a stunning tourist destination, with its tropical climate and stunning beaches. It is a paradise for those looking for a relaxing holiday, with plenty of opportunities for swimming, snorkelling, and kayaking. The area is also home to some of the most spectacular limestone cliffs in the world, making it a great destination for rock climbing and exploring the many caves and coves. There are also plenty of cultural attractions, such as the Tiger Cave Temple, which is a must-see for any visitor.
Books inspired by Krabi
Our hand-picked selection of books to get you in the mood for your Krabi holiday

The Beach
Alex Garland
Probably the most well-known novel about Thailand. This is the book that will make you want to travel, discover those elusive private experiences - and maybe your own paradise. A perfect "rite-of-passage" read about growing up, hope, adventure and discovering yourself. Perfect for anyone with a travellers' heart. Much better than the movie!
Krabi
Blog posts
From the UK's most popular travel bloggers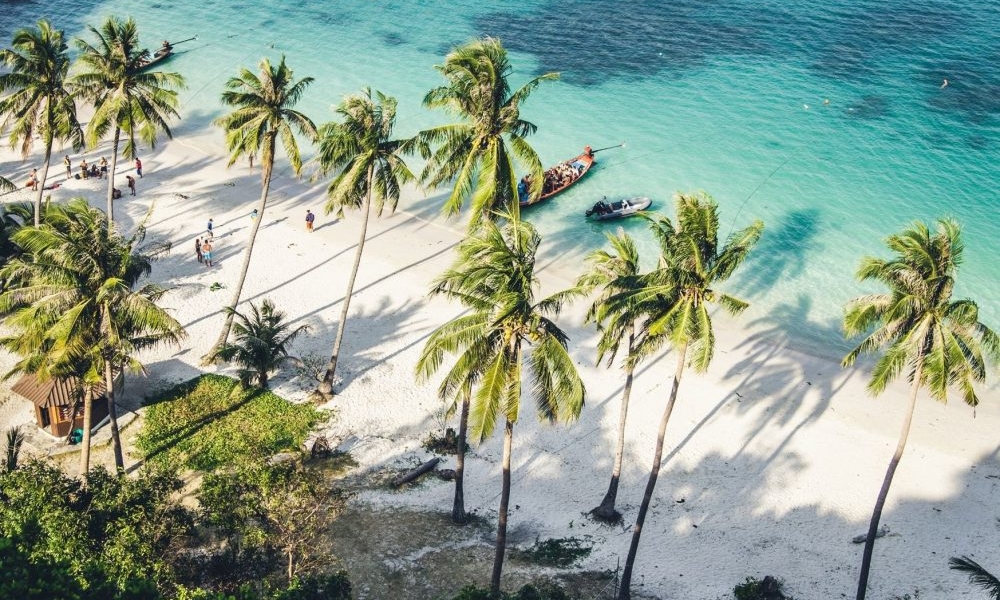 Thailand Travel Guide: The best places to visit in Thailand
30th December 2020 by Stoked to Travel
Thailand is by far the most visited country in Asia, and one of the most popular countries to attract tourists from around the world. It's renowned for gorgeous beaches, lush jungle, interesting culture and history, and amazing street food. It's also pretty cheap! On my first ever backpacking trip at 18, Thailand was the first destination we landed in. I remember arriving in a sweaty, chaotic Bangkok and being almost instantly drawn in with its energy and buzz. I've returned several times...
Weather in Krabi
Our month-by-month guide to the weather and climate in Krabi