About Cuba
Don't be fooled by it's shabby and dilapidated facades, look beyond and there are treasures hidden within the very dust that settles on this often misunderstood place.
Trapped in another time on the heels of an economic crisis that lasted for more than 50 years, this is a place where the unexpected should always be expected, and thats the very thing that makes it such an interesting country to visit.
One of the most fascinating things about Cuba is how much of their colonial past remains. Without the interference of modern society, its cities remain closely aligned to the days when pirates roamed the Caribbean, with cobbled streets and market squares telling tales of history long since past. Many buildings had fallen int ruin, but have structurally stood the test of time and as investment increases, developments, homes and retro-fitted pop-up restaurants have found their way into this magical, historical place.
This is a great time to visit Cuba as the well known brands are still nowhere to be seen, but modern innovation is beginning to sow its seed and creative minds are experimenting. From quaint cafe's and pop-up restaurants to art exhibits, museums and galleries, the rural feel of Viñales to the urban development in Havana, there's a sense that the country has been kissed by its prince and is just beginning the slow process of waking up from its slumber, and the transformation is magical.
With high's ranging from the mid-20's to early 30's year round, Cuba's drier season comes between November and April,while it's rainy season is May to October. The warmth of the Caribbean Sea and the fact that it's across the entrance to the Gulf of Mexico, make the country prone to hurricanes which are most common from September to October.
From abandoned coffee plantations and swamps infested with crocodiles in the lush inland and harsh mountains, to the white sandy beaches scattered across the north shore, this magnificent country must be seen to be believed and is well worth a visit. Book your next trip now.
When to visit
If you're planning a holiday in Cuba, our top picks for the best time to travel would be February, April and November
February
Perfect for visiting in February, the weather is sunny and dry during the day - great for exploring cities and beautiful sandy beaches. Daily increasing temperatures invite partying into the evenings
April
Hot without being unpleasant, the sun reaches its peak in the early afternoons. April's International Dance Festival and Biennial visual arts event showcases Havana at its glorious, colourful best.
November
The rainy season subsides in November, leaving mild temperatures and vibrant landscapes to be enjoyed alongside the Havana International Jazz Festival
Books inspired by Cuba
Our hand-picked selection of books to get you in the mood for your Cuba holiday

When We Left Cuba
Chanel Cleeton
Beatriz Perez is a Cuban exile tasked by the CIA to infiltrate Fidel Castro's inner circle. Beatriz quickly becomes embroiled in the political tug of war between the two nations and faces a tough decision with everything at stake. A page-turner which brings 1960s Cuba and Florida alive in all its glorious colour.

Our Man in Havana
Graham Greene
A vacuum cleaner salesman in Havana gets recruited as a spy. Because nothing interesting is happening he starts inventing information to send to London and everything gets completely out of hand. Clever, humorous, beautifully written, edge-of-your-seat stuff.
Cuba
Blog posts
From the UK's most popular travel bloggers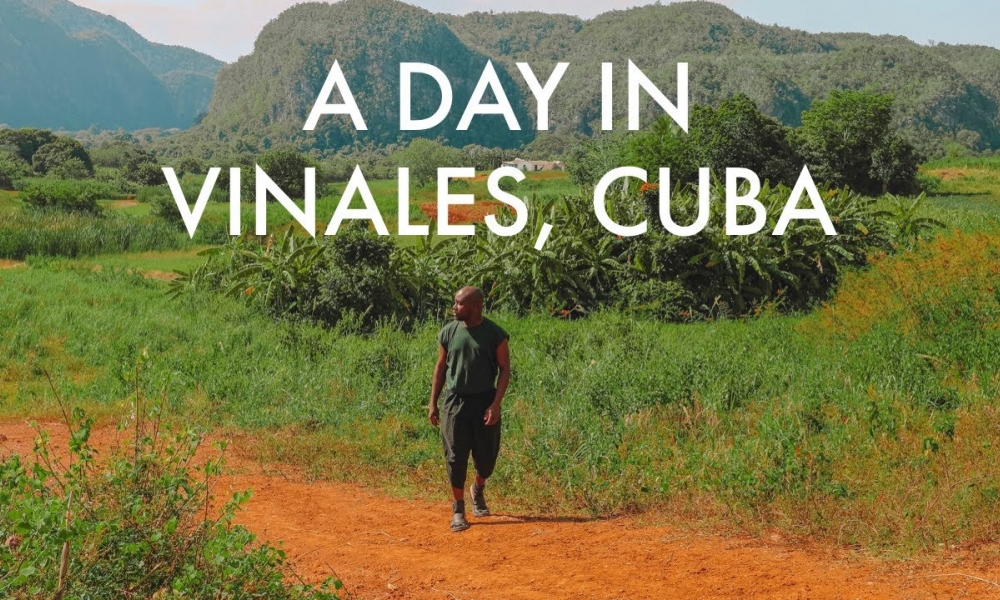 A day in Vinales, Cuba
21st April 2021 by Hand Luggage Only
When we decided to visit Havana in Cuba, we knew we'd have to pop into Vinales as well. It's one of the places we knew well in advance of actually arriving in Cuba that we'd have to explore. For the uninitiated, Vinales is in the Cuban countryside and is definitely a different experience to being in Havana. We didn't actually make any plans in advance to visit - we waited till we got there and got someone at our Casa to help us arrange for a driver and a tour guide for the day to around...
Weather in Cuba
Our month-by-month guide to the weather and climate in Cuba