BA to fly first direct service to Seychelles from the UK
Honeymooners and exotic holiday-lovers rejoice! British Airways are going to be flying to the Seychelles again after a 10-year hiatus.
From March 24th 2018 passengers will be able to fly direct from London Heathrow to the Indian Ocean country, the first direct service available from the UK.
A tropical archipelago of 115 islands, the Seychelles is perhaps best renowned for its romantically idyllic setting, conjuring thoughts of crystal clear blue seas and white-sand beaches. As such, it's hugely popular as a destination for newly married couples to relax and unwind, and was recently named as one of the 'Top 20 Most Beautiful Wedding Destinations in the World'. Prince William and Kate even spent their honeymoon in the Seychelles after getting married in 2011.
Snorkelling and scuba diving enthusiasts also flock to the islands for the pristine waters and rich sea-life. And nature-lovers come to witness the huge array of wildlife of its unique and fragile ecosystem; including giant tortoises, the Seychelles Paradise-flycatcher bird and the jellyfish tree, only found on the Seychellois island of Mahé.
A member of the Commonwealth, English is one of the country's official languages (along with French and Creole) making it popular with English-speaking tourists worldwide. And with a population of only around 95,000, many holidaymakers are attracted by the idea of being able to de-stress and recharge in a peaceful, uncrowded setting.
Even better news, the new BA route to the Seychelles will be operated by its new Boeing 787-9 Dreamliners. There'll be two flights a week from Heathrow's Terminal 5.
Return fares start at £597pp
https://www.britishairways.com/en-gb/destinations/seychelles
---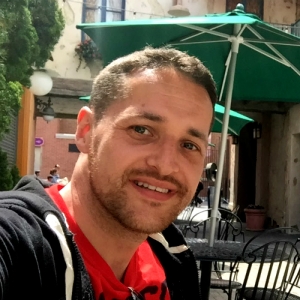 Posted by Stuart
on 14th February 2018 and
updated on 16th February 2018
Similar blog posts
From the UK's most popular travel bloggers