Most popular African beach resorts
Winter hasn't yet begun but we are all feeling the cold weather already. So it's only natural that you are probably dreaming of exotic locations to rest your head and enjoy the sun. While Africa is a popular destination for safaris and exploring nature and cultures, the continent is also home to spectacular beaches ideal for scuba diving, sunbathing and even surfing. So, if you need a little inspiration, check out our list below of the best beach resorts in Africa.
La Digue Island, Seychelles
No list of African beaches is complete without mentioning the Seychelles islands. All of them are worthy of being on the list, but if we were forced to choose, La Digue Island takes the crown. It is home to the magnificent Anse Source d'Argent beach, believed to be the world's most photographed beach.
Nungwi, Zanzibar, Tanzania
Zanzibar is a close second to the Seychelles with plenty of attractive beaches along its shores. Nungwi beats them all, however, with its crystal clear waters and white sand. It's the perfect place for some night diving and fun water sports.
Tamarin Bay, Mauritius
The sand might not be a dreamy white, but it is thin as a veil and the surrounding mountainous and lush green scenery makes for the perfect beach setting. The water also provides lots of fun, with perfect waves for surfing in two spots along the coast. A beach holiday in Mauritius is simply perfect.
Watamu Beach, Kenya
Heading to Kenya for an exciting safari? Consider stopping by Watamu on your last days to replenish before heading home. This small town is set in Kenya's eastern coast and is home to beautiful white sandy beaches and gorgeous blue waters.
Praia de Santa Maria, Cape Verde
A small yet popular island, Cape Verde's Santa Maria is home to various restaurants, small shops, guesthouses, and hotel chains. The dreamy beach of Santa Maria is the perfect place to enjoy a relaxing holiday in the sun and explore some of the local culture.
Kotu, Gambia
This gorgeous golden beach in the Gambia is surrounded by lush green nature. Ideal for sunbathing or enjoying some fun watersports.
Sharm El-Sheikh, Egypt
Arguably North Africa's most popular beach resort, Sharm El-Sheikh is home to pristine beaches along the Red Sea. With plenty of hotels right on the beachfront, you will surely find something in Sharm El-Sheikh fits your holiday taste and budget.
Tofo Beach, Mozambique
Stretching for 8km, the white sands of Tofo Beach in Mozambique are the perfect escape from the dreary days of winter back home. The bay also creates some perfect spots for surfing.
Camps Bay, South Africa
Cape Town's most popular beach, Camps Bay is your perfect resting place if you're tired of exploring the South African city. Easily reached by car, the beach is lined with a variety of restaurants and cafes that will delight your taste buds. Make sure you pay Camps Bay a visit if taking a holiday in Cape Town.
Essaouira, Morocco
If you are looking for a truly exotic experience, this beach in Morocco is your perfect destination. The golden beach is ideal for surfing but you can also choose to enjoy less typical activities. Ride a camel along the beach or explore the UNESCO protected village.
---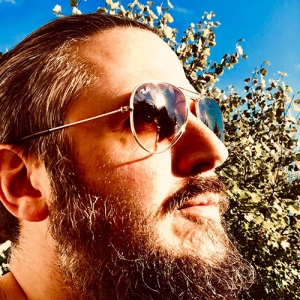 Posted by Andy
on 18th April 2018 and
updated on 1st March 2021
Similar blog posts
From the UK's most popular travel bloggers