Jamaica is a tropical Caribbean island and is therefore very warm all year round. May and June see an increase in tropical downpours in between fine, sunny weather. We've looked at the most up-to-date weather data for Jamaica, covering the last 12 years up to 2023, plus we've asked our team of travel bloggers for their first-hand experiences in order to answer the most frequently asked questions about Jamaica weather in June.
Is June hurricane season?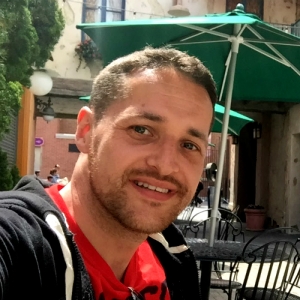 The Caribbean hurricane season runs from 1st June to 30st November. However, it's relatively rare for hurricanes to form early in the season, especially in June. Even in the peak hurricane month of September, the chances of your holiday being affected are very small. In the unlikely event that a hurricane does track towards Jamaica, forecasting of North Atlantic storms is highly advanced and you'll get plenty of warning and instruction.
Answered by Stuart
How hot is it in Jamaica during June?
Expect heat in Jamaica during June. The temperature hits about 30℃ during the day, falling away to a balmy 24℃ at night. Of course, the high humidity will make it feel even hotter. The UV index will be high at this time of year, so protection against skin and eye damage is needed. Try to limit exposure between 10am and 4pm. Apply broad spectrum SPF 30+ sunscreen every few hours, even if it's cloudy, or more frequently after sweating or swimming, and wear UV-blocking sunglasses too, and bear in mind that bright surfaces, such as sand and water increase UV exposure.
Does it rain in Jamaica during June?
On average, there will be 11 rainy days during the month, amounting to 274.4mm in total. That's a lot of rain. For comparison, the wettest months in the UK typically sees between 80mm and 100mm, depending on where you are. Due to the high temperature and humidity, you might expect lots of thunderstorms, however they're actually fairly infrequent at this time of year. On average, June will see just 5 days that produce a storm.
Is it windy in Jamaica during June?
You're unlikely to experience any strong winds. Expect a gentle breeze that increases to moderate at times during June. The high humidity and warm temperature will make the breeze feel warm, so any cooling effect will be limted.
How warm is the sea in Jamaica during June?
The water around Jamaica reaches a very pleasant 29℃ during June. This is very warm, and will feel bath-like. People who normally feel the cold will find this temperature perfectly acceptable. The hot air temperature and relatively high humidity will mean that you will feel comfortably warm when coming out of the water.
Package holidays during June
Use our live search to find the perfect Jamaica package holiday in June
Books inspired by Jamaica
Our hand-picked selection of books to get you in the mood for your Jamaica holiday

The Confessions of Frannie Langton
Sara Collins
Follows the case of a servant and former slave accused of murdering her employer in 1926 London. Frannie has a story to share: of her childhood on a Jamaican plantation, her apprenticeship under a debauched scientist, and the events that brought her into her employers' London home. Historical novel meets murder mystery - a powerful debut from 2019.
Jamaica
Blog posts
From the UK's most popular travel bloggers
Weather in Jamaica
Our month-by-month guide to the weather and climate in Jamaica