Which of the worlds cities are the safest to travel to?
Is it on the top of your list to enjoy one of the world's safest cities for your next holiday? In terms of digital security, health services, general infrastructure and low crime rates, the following cities come out on top. As an extra bonus, they're also packed full of exciting sights, adventures and cultural activities for tourists.
Tokyo, Japan
Although it's the world's most populated metropolis, Tokyo is one of the safest cities in terms of low crime rates and superior infrastructure. As a tourist, you'll be treated to premier service in all facets of your holiday, down to the smallest detail.
With an unlimited choice of shopping, entertainment, dining and culture options, Tokyo's vibrant nightlife blends with historical districts, intricately designed temples and the innovative electronics industry that leads the world in futuristic design.

Singapore, Southeast Asia
As soon as you arrive, Singapore captures your imagination with clean, wide boulevards, spacious green parks and a cleanliness level unheard of in hugely populated, major cities. Crime rates are virtually non-existent, possibly due to the infamously tough penalties.
The mouth-watering food, stylish shopping options and top-notch hotels are Singapore's main drawcards, however, the city also offers water sports, cultural activities and monkey-filled forests.
Stockholm, Sweden
Stockholm's universal health care system keeps it ranked among the safest cities in the world. With a tranquil yet dynamic vibe, visiting Stockholm equates to a holiday that has something for everyone.
Grand public buildings, palaces and museums display a rich, 700-year-old history and tourists are spoilt for choice among cafes, international designer boutiques, vintage stores and restaurants.
Sydney, Australia
Apart from the glittering harbour, home to The Opera House and The Harbour Bridge, Sydney has a worldwide reputation for being a safe and welcoming city for locals and visitors alike.
With a blend of cultures, stunning natural scenery and cutting-edge style, Sydney tops many holiday bucket lists for sheer fun and glamour. Beneath the glitz, lies a friendly city imbued with the famous Australian laid-back vibe.
Toronto, Canada
Not only does Toronto rate as one of the most liveable and democratic cities in the world, but it's also a famous backdrop for numerous Hollywood movies. Almost every sight, smell and sound from nations around the world can be sampled in this multicultural city.
Always alive with activity, Toronto is home to impeccable restaurants, trendy bars, festivals and locals who'll welcome you with open arms.
San Francisco, USA
It's not surprising that San Francisco is on this list, considering its 'free love' hippy inspired history. With so many hills, the Golden Gate Bridge, charming Victorian houses and magnificent panoramas from cable cars, it's no wonder the happy city ranks high on personal safety lists.
San Francisco delights in its vintage saloons, transient weather and outlandish innovations. Visit Alcatraz, Golden Gate Park, Pier 39 and Union Square or simply stroll the streets for a taste of the weird and wonderful.
Zurich, Switzerland
Zurich is one of the world's wealthiest cities, with exceptional universal health cover and infrastructure. One might think this makes for a dull city, however that couldn't be further from the truth.
Not only does Zurich host Europe's largest annual street party, but it's also alive with nightlife venues, bars and restaurants, particularly in the former industrial quarter, Zurich-West. The stunning backdrop of hills, mountains and church steeples competes for attention with the beautifully preserved medieval old town, making this safe city a diverse and fascinating destination.
---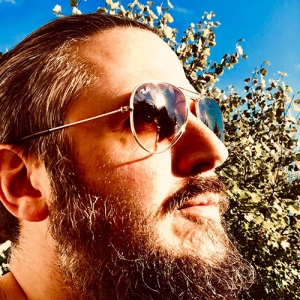 Posted by Andy
on 27th February 2015 and
updated on 2nd March 2021
Similar blog posts
From the UK's most popular travel bloggers