About Reykjavik
Hauntingly beautiful, with cool breezes tempered by heat rising up from the land, modern yet still in touch with its Viking past, Reykjavik is a series of surprises, a perfect city break destination.
Food and drink
Iceland is justly proud of its local food. Fish is often found as salt cod, the dried then reconstituted chunk of fish is found in many regional dishes. The lamb is delicious and is found in the traditionally hearty meat and vegetable soup that is common at lunchtime. Seabirds are fairly common on the menu, with puffin being the most prevalent.
Shopping
The city centre of Reykjavik is full of delightful boutiques, craft shops, fine fashion venues and souvenir stalls. Langavegur is the prime shopping area of the city. Much of the focus is on clothing with many exotic designs, Icelandic one-off creations, and quirky items available. Buy one of the beautiful Icelandic wool blankets, or a special pair of gloves, hat and scarf.
When to visit
If you're planning a holiday in Reykjavik, our top picks for the best time to travel would be andune
June
Most widely considered a winter place, the land of ice and fire is spectacular in June. The midnight sun means an endless amount of daylight for long treks to glaciers, lava fields and waterfalls
Things to do in Reykjavik
Books inspired by Reykjavik
Our hand-picked selection of books to get you in the mood for your Reykjavik holiday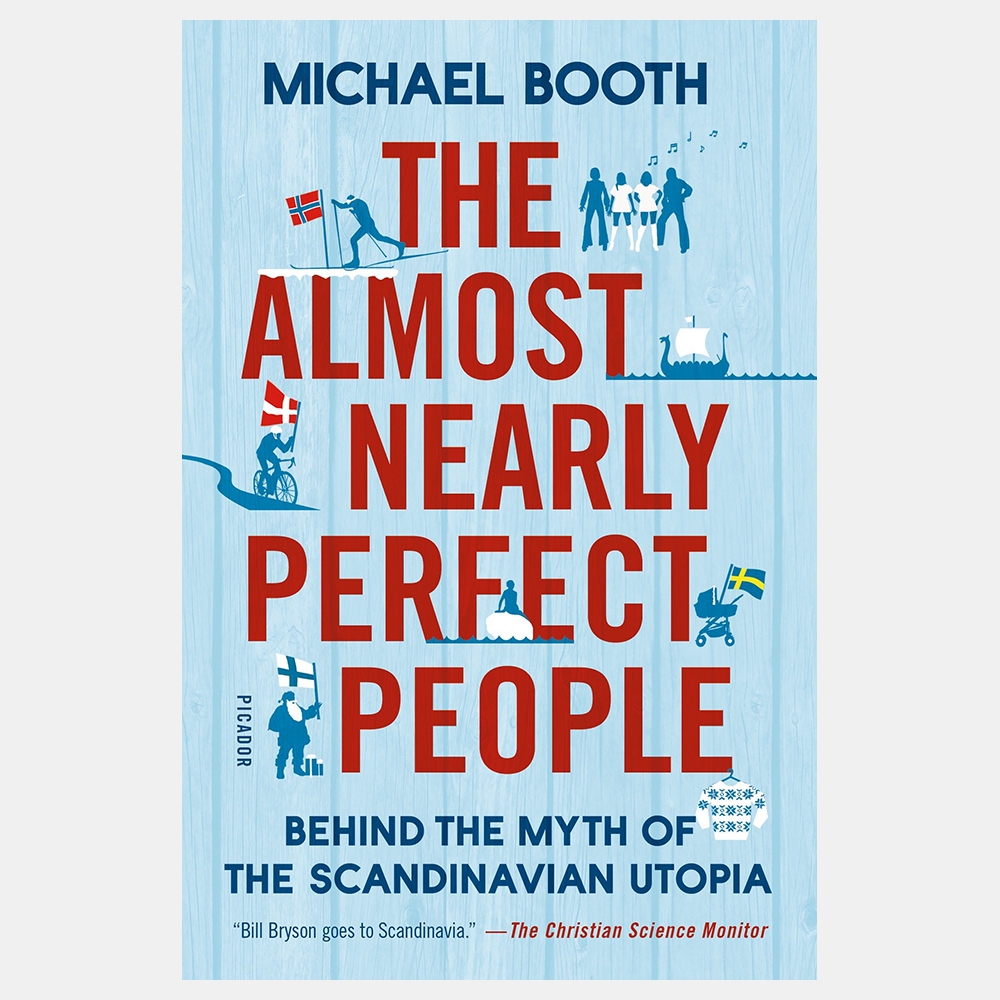 The Almost Nearly Perfect People
Michael Booth
A well-written and humorous book giving an insight into Scandinavia, its people and the enviably simpler Nordic ways and culture. It covers five countries including Iceland and will have you wanting to move to one of them!

Fish Can Sing
Halldor Laxness
A humorous coming-of-age novel by Iceland's most revered author. It's about orphan Alfgrimur who spent his childhood in a simple turf cottage with an elderly fisherman and a stream of eccentric house guests. A fascinating insight into a period of extreme change for all Icelanders in the 20th Century.
Reykjavik
Blog posts
From the UK's most popular travel bloggers
Weather in Reykjavik
Our month-by-month guide to the weather and climate in Reykjavik