Santorini is blessed with a wonderful Mediterranean climate and enjoys hot, dry summer sunshine. We've looked at the most up-to-date weather data for Santorini, covering the last 12 years up to 2021, plus we've asked our team of travel bloggers for their first-hand experiences in order to answer the most frequently asked questions about Santorini weather in July.
How warm is it in Santorini during July?
The temperature is extremely stable in July with average highs of 26℃ and lows just 1℃ lower at 24℃. Of course, the high humidity will make it feel even hotter. The UV index will be high at this time of year, so protection against skin and eye damage is needed. Try to limit exposure between 10am and 4pm. Apply broad spectrum SPF 30+ sunscreen every few hours, even if it's cloudy, or more frequently after sweating or swimming, and wear UV-blocking sunglasses too, and bear in mind that bright surfaces, such as sand and water increase UV exposure.
Does it rain in Santorini during July?
July is typically the driest month in Santorini. On average, in you'll see rain on just one day in the month. In other words, you shouldn't see any of the wet stuff. You're not likely to see a thunderstorm during your trip.
How warm is the sea in Santorini during July?
The water temperature around Santorini reaches a pleasant 24℃ during July. While generally considered warm, some people might find it a little on the cool side on entering the water. The hot air temperature will mean that you will feel comfortably warm when coming out of the water.
Books inspired by Santorini
Our hand-picked selection of books to get you in the mood for your Santorini holiday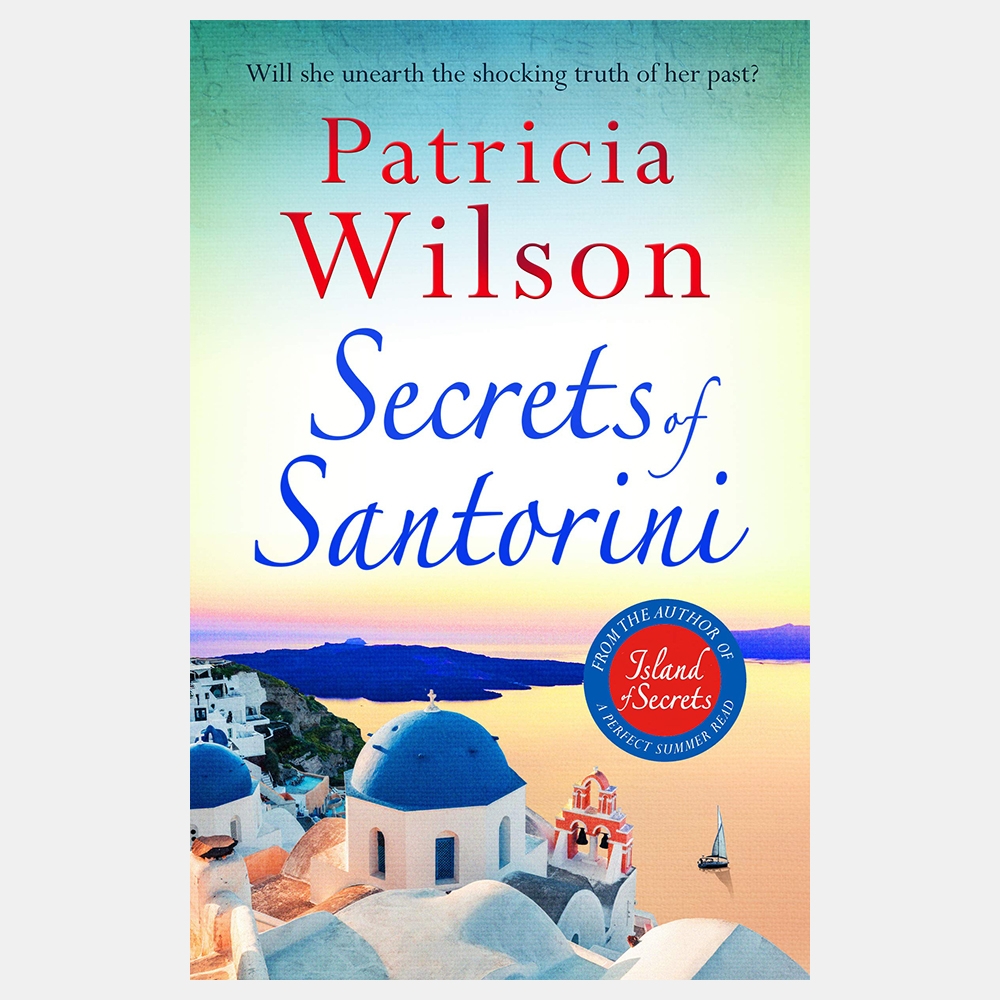 Secrets of Santorini
Patricia Wilson
A mother and daughter come back together after years of separation. Perfectly transports the reader to the stunning paradise setting of Santorini One Summer in Santorini
Sandy Barker
The perfect summer Greek Island holiday read. This Shirley Valentine-esque novel focuses on Sarah who embarks on a sailing holiday from Santorini. Sarcastic, temperamental and vulnerable, you can't help but like her. You'll be longing to follow in her footsteps and book a holiday to Greece by the end.
Santorini
Blog posts
From the UK's most popular travel bloggers
Weather in Santorini
Our month-by-month guide to the weather and climate in Santorini