Affordable beach holidays during winter
We're in the peak of winter and have been stuck at home for a long time, so we can't help but dream of destinations currently enjoying some of the warmest days of the year.
Trade-in your winter scarf and gloves next year for a beach towel and flipflops somewhere warm. It doesn't have to break the bank either - there are many lovely beach destinations that are perfectly affordable and will allow you to enjoy a relaxing sunny holiday right in the middle of winter. Let's take a look at some of them.
The Canary Islands, Spain
Close enough that jet lag won't be a problem, but far enough away that you'll feel you're in a completely different time of year, the Canary Islands are one of the cheapest winter beach holiday destinations. Many people are surprised that the sea temperatures during winter are warm enough for swimming. The coolest month of the year in Tenerife is February, but with a daytime temperature of 19℃, a day at the beach is a pleasure. The different islands also offer you different experiences from golden sandy beaches to lively nightlife and plenty of outdoor activities.
Algarve, Portugal
Even closer and equally cheap is the beautiful Algarve region of Portugal. With a long coast of beaches bathing on the Mediterranean, you will be able to find the most varied hotel options ranging from cheap self-catering apartments to luxurious spa and golf resorts. Plus, you will have plenty of charming fishing villages to discover and a host of nightlife venues for your entertainment.
Sharm El Sheikh, Egypt
If you are seeking something exotic but still close to home, the resort town of Sharm El Sheikh is your safest bet for an affordable beach holiday in the winter. With a beautiful sandy coast, plenty of watersports and incredible amenities, and temperatures ranging from a January low of 20℃through to 24℃ in March, Sharm El Sheikh is the perfect destination for an exotic beach holiday in the winter.
Greek Islands, Greece
Greece's 227 islands bathed by crystal clear waters and its historical mainland cities and towns make it a must-stop for any kind of sunseeker. Whether you are looking to enjoy stunning beaches, breath-taking natural scenery, a buzzing nightlife, or discover incredible historical sites and charming villages, The Greek Islands has something to offer all year round. And the best part is, if you pick your islands right, you'll be able to enjoy it all for extremely affordable prices.
Cape Verde, Africa

It's perfectly possible to enjoy the tropical beaches of Africa without having to go over budget. Cape Verde is the ideal winter beach destination if you are looking for an affordable holiday in the sun. You may have to pay a little extra for flights but you will save loads on your hotel stay and during your stay due to the off-peak prices and low cost of living on the island. The lowest daytime temperature is around 21℃ to 22℃ in February with the sea temperature being around the same, ideal for a quick dip.
Dubai, United Arab Emirates
Sure, Dubai is home to some of the most expensive hotels, but you can still enjoy a beach holiday in this exotic city for an affordable price. No, you won't get to spend the night at magnificent 5-star hotels, but something cheaper and classy is still available and you'll still get to sunbathe on that dreamy and iconic beach. The coolest month of the year is January when daytime temperatures peak at 23℃. Very pleasant indeed.
Miami, USA
Again, flights might cost you a bit more on this one but you won't find cheaper ones any other time of year! Plus, with a varied host of hotel choices, Miami can become the perfect beach destination for families, couples or a young group of friends! The daytime temperature in January hits 23℃, perfect for the beach. Explore the different cities in the Sunshine State, relax in the sun and party it up in the many nightlife venues all around.
Cancun, Mexico
This long-haul journey cannot get any cheaper than it does in the winter months. Especially if you book last minute, you might be able to grab some incredibly cheap returns at less than £300 each! And then you'll be spoilt for choice with the dozens of resorts that line the beautiful white sandy coast of Cancun. With the daytime temperature in January exceeding an average UK summer day at 26℃, it's perfect beach weather year-round.
---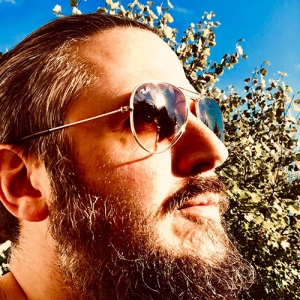 Posted by Andy
on 16th February 2021
Similar blog posts
From the UK's most popular travel bloggers