About Naples
This energetic city combines classical history with a charming character and vibrant culture. Overshadowed by Mount Vesuvius, it is not only a fitting base for visiting Pompeii, but is also the self-proclaimed birthplace of the original pizza.
Food and drink
Naples is renowned for its pizza, pasta and seafood, and there's a wide choice of restaurants to sample them in. You should also try some of the famous wines produced by the Campania region's vineyards.
Must see and do
Castel dell'Oro - Linked to the mainland by a causeway, this castle enjoys fine views of the Naples waterfront.
National Archeological Museum - View an extensive collection of Roman artefacts from Pompeii, Stabiae and Herculaneum.
Enjoy a visit to the Teatro di San Carlo, now a UNESCO World Heritage Site.
For a feel of the real heart of Naples life, the place to start is with a walk down the Spaccanapoli, the long, narrow street which runs through the historic city centre.
Take a break from the city with a short hydrofoil ride to the island of Ischia, to relax on the volcanic beaches and sample the hot springs that the island is famous for.
Naples
Blog posts
From the UK's most popular travel bloggers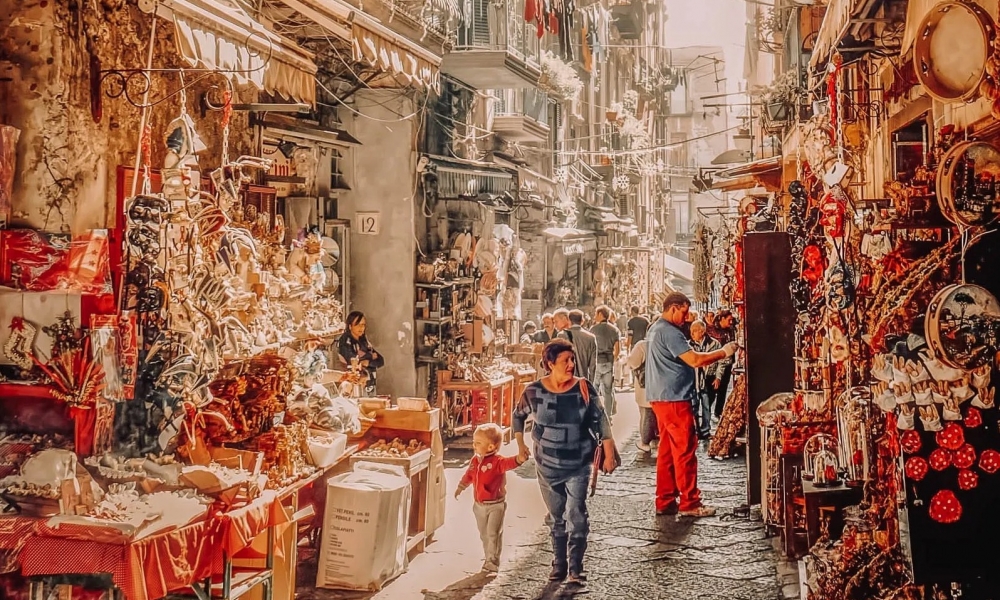 14th January 2021 by Hand Luggage Only
21 best things to do in Naples, Italy
Perched in the south of the country, Naples is one incredible Italian city to visit. Not only that, it's really easy to visit if you're travelling internationally or as part of a wider Italian road trip, too. Plus, being one of the south's biggest cities means that there's a heap of the best things to do in Naples to fill a long weekend; heck, even a few weeks if I'm honest....

8th September 2016 by Emma's Travel Tales
Things to do near Sorrento, Italy
This summer I was lucky enough to spend a week in a gorgeous villa in Sorrento and have visited a number of times previously too. No matter how many times I visit here I always find so many new and exciting things to do and see. Italy is a country that I'm pretty sure I'll never tire of, and I fall a little bit more in love with it each time I visit. One of the things I love about Sorrento and the surrounding areas is that there is just so much to do there. Because I'm not the type of...
Weather in Naples
Our month-by-month guide to the weather and climate in Naples