Cheapest places to holiday in February
Plummeting temperatures do little to help the onset of post-holiday blues, so what does that mean for travellers? A hot, long-haul trip to distant shores where the sun is shining, festivals are in full swing and prices are cheaper than January.
If you embrace the cold and can't wait to get the snow gear out, you'll also find an abundance of powder in some of the world's top ski resorts. Get ready to drag out the festive season just that little bit longer, with top holiday places to visit in February.
Winter Sun Holidays
Hot, dry, sunny weather sounds like an impossible dream when you're rugged up by the fire in the middle of the day. But, keep an eye out for deals to these winter sun places, and it's a very real possibility.
St Lucia, Caribbean
February is the middle of the dry season in St Lucia when the temperature is exquisitely pleasant and perfect for enjoying the island's coveted attractions. It goes without saying that the number one activity here, is lazing on white sandy beaches and swimming in crystalline waters.
The Piton Mountains, surrounded by coral reefs and palm trees, soar above the ocean and beckon climbers and photographers alike. Swarming marine life holds divers enthralled and lush rainforests attract adventurers, with zip-lining and hiking. Try cuisine that's an exotic blend of African, European and Indian and explore the culture through folk music and lively night's out.
Search for St Lucia holidays.
Hawaii, USA
Let's face it, there's never a bad time to go to Hawaii. February however, offers a few added bonuses. It's the height of the humpback whale season, where you're likely to see the majestic creatures playing around Maui, the Big Island and Lanai, so a whale-watching tour is a must.
If you're a keen surfer, the big wave season on Oahu's North Shore sees thundering walls of water and pros tackling the ocean's fury. Being the month of Valentine's Day, Hawaii also falls under the spell of romance-lovers getting married or on honeymoon.
Search for Hawaii holidays.
Zanzibar, Tanzania

Just saying "Zanzibar" conjures thoughts of exotic magic and the hot temps in February means the magic revolves around the lagoon-like seas. With stories of sultans, slave traders and local ghosts, the cluster of islands also draw tourists in for an up-close and personal look at incredible history.
The pristine beaches, dive spots, spice plantations, wildlife and resorts are enough to keep you occupied for months. Still, there's more, with Stone Town and its maze of narrow streets, mosques and temples, archaeological ruins along the coast and Changuu Island, the home of the giant Aldabra tortoise.
Search for Zanzibar holidays.
Langkawi, Malaysia
An archipelago made up of 99 islands, Langkawi resides in ocean holiday splendour, off the west coast of Malaysia. On the main island of Pulau Langkawi, you'll find accommodation for all budgets among white sand beaches, forest-covered hills and adventure activities galore.
Pantai Cenang hosts beachfront resorts, restaurants and bars for families, couples and groups while Pantai Kok is a secluded haven of high-end resorts. Jump on the Langkawi Cable Car to the top of Mount Mat Cincang, go to the heights of the jungle canopy on the Langkawi Sky Bridge and dine of lobster, prawns and crab till your heart's content.
Search for Langkawi holidays.
La Palma, Canary Islands
When you need an island escape that's closer to home, the Canary Islands beckon. La Palma is quieter than its neighbours of Lanzarote and Tenerife, so you'll have a chance to bask in natural beauty, without the hordes.
Known as a popular place for stargazers and home to a world-famous observatory, La Palma is made for hiking through a prehistoric forest, discovering volcanic landscapes, dolphin and whale spotting and luxuriating in spa centres.
Search for La Palma holidays.
Ski Holidays
La Rosiere, France
For the winter wonderland of snow, adventure and cosy cabins to warm up by the fire, you could head to the star-studded fields of Tignes and Les Arcs. But why not try something different? La Rosiere is a quiet ski resort with a main village built in quaint, traditional chalet style. There's a link with La Thuile over the border in Italy, the possibility of walking to lifts and wide slopes offering panoramic views.
City Breaks
Venice, Italy
Though the weather is certainly not a drawcard for Venice in February, it matters not in the wake of colourful Carnival. One of the biggest parties in the world, Venice's festival of all festivals lasts the entire month as an ode to lavish indulgence. Attend a ball in a candlelit palace, take a party cruise on the canals and costume up for the famous contest, in St. Mark's Square.
Search for Venice holidays.
New Orleans, USA
Come February, celebrations are in full swing in New Orleans, not the least being fabulous Mardi Gras. You'll need to book months in advance to stake your spot at the city's festivals, however, it's sure to be worth the effort.
However, New Orleans doesn't need a festival to celebrate – the party's always on. You'll hear brass bands and jazz on the streets and in clubs, cocktail hour is any time of the day and the Creole and Cajun food will give your taste buds a thrill. Away from the action, explore the elegant streets of the French Quarter, go antique shopping and discover the historic mansions of the Garden District.
February doesn't seem nearly as bleak with so many options across the globe, to satisfy your itchy feet. Don't forget to keep checking your inbox for fantastic, weekly deals and get ready to pack your bags for adventure.
---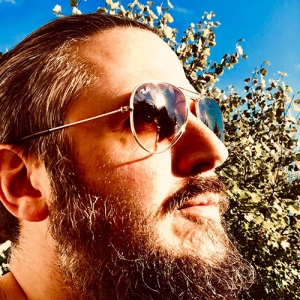 Posted by Andy
on 1st January 2021 and
updated on 12th February 2021
Similar blog posts
From the UK's most popular travel bloggers