February is the perfect time of year to visit the land of fire and ice. Expect friendly hospitality, hot springs, and night skies ablaze with the Northern Lights. We've looked at the most up-to-date weather data for Iceland, covering the last 12 years up to 2022, plus we've asked our team of travel bloggers for their first-hand experiences in order to answer the most frequently asked questions about Iceland weather in February.
What should I wear in Iceland in February?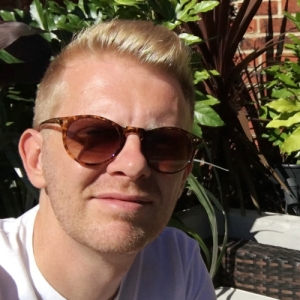 I visited Iceland in early February and the daytime temperature was around zero. There was a lot of snow and ice around, so hiking boots were essential, as well as the regular winter clothing of thermal underwear, plenty of layers, and a very warm coat. Don't forget insulated gloves, scarf and hat - although you can buy them anywhere in Reykjavik. My top tip: buy some snow grips for your boots (also known as crampons). Pathways around waterfalls turn into sheet ice at this time of year and you'll be grateful of the extra grip. I'll add that by the time I left Iceland, the temperature had increased to 5℃ and all the ice and snow had melted!
Answered by Paul
How cold is it in Iceland during February?
It's cold in Iceland during February. The temperature tops out at around 2℃ during the day, falling away to -2℃ at night. Brrrr! The UV index will be low at this time of year, so not something to worry about. However, if you're going to be outside for long periods it's always a good idea to apply a small amount of sunscreen to exposed skin.
Does it snow in Iceland during February?
Yes, although it doesn't snow as much as you might expect. It's worth checking the local forecast a few days before you leave home so that you can pack appropriate footwear and clothing.
Does it rain in Iceland during February?
On average, there will be 11 rainy days during the month, amounting to 32.7mm in total. That's much drier than we see in England during August, and therefore not something to be concerned about. Of course, some of that rain will actually fall as sleet, snow, and possibly freezing rain. There's a small chance that you'll catch a thunderstorm during your trip.
Package holidays during February
Use our live search to find the perfect Iceland package holiday in February
Books inspired by Iceland
Our hand-picked selection of books to get you in the mood for your Iceland holiday
Iceland
Blog posts
From the UK's most popular travel bloggers
Weather in Iceland
Our month-by-month guide to the weather and climate in Iceland