Unusual places to explore by boat
Boat trips are synonymous with adventure, discovery and exciting stories – and that's often because boats allow you to get to hard-to-reach places. Whether you're taking a cruise ship around the world, a self-drive cruiser through a national park, a canal boat through the heart of a spectacular city – or even a rowing boat, kayak or raft to explore intricate waterways and hidden caves – there is always the promise of excitement and adventure.
Just look at trips like the Kon-Tiki expedition in 1947, where Norwegian explorer Thor Heyerdahl journeyed 4,300 miles across the Pacific Ocean on a six-man raft. Or, more recently, when Olympic rower James Cracknell and presenter Ben Fogle travelled 3,000 miles across the Atlantic (documented in the TV series Through Hell and High Water).
Your boat trip needn't be as daring as those voyages but that doesn't mean you can't explore the path less travelled. So here are five unusual destinations that will make you feel more like a true explorer:
A submarine holiday in the Caribbean
Believe it or not, there is such a thing as a submarine holiday. Day excursions on submarines, or 'submarine safaris', are already a popular holiday activity in destinations like Lanzarote, Tenerife and mainland Spain.
Now holidaymakers looking for a truly nautical deep-sea experience can take a trip at 650ft below sea level through the Caribbean by boarding an underwater submarine hotel called 'Lovers Deep'.
It's safe to say that this is one for lovers of luxury, as a night in the vessel comes with a chef, a butler, soundproof rooms, glass-fronted living spaces and a bespoke timetable of activities. No wonder it comes at the staggering price of £175,000 per night!
Cruise along Barton Broad
The Norfolk Broads is one of the most iconic boating holiday destinations in the UK. It's the largest wetland in Britain (but not because of the rain!) It consists of an inter-connected river system, with seven main rivers and 63 broads (small lakes) and has the most diverse wildlife in the UK. The Broads has held the European Charter for Sustainable Tourism in Protected Areas since 2006 and is also in the Top 100 Sustainable Destinations in the UK.
While areas like Hoveton and Wroxham are always popular and vibrant in the summer months, lesser-known spots like Barton Broad are perfect for escaping the hustle and bustle in a self-drive cruiser.
Barton is the second largest of the Broads and there's an annual sailing regatta held every August at the Norfolk Punt Club, who have their clubhouse in the middle of the broad!
You can also hop off the boat and explore Barton Broad Boardwalk at its southern end. This is a mystery trail – accessible to all – that leads you through swampy, wildlife-filled woodland, with resting places and tapping edges along the way and emerges to give a surprise panoramic view over Barton Broad.
Antarctica
If there's one place in the world that is synonymous with discovery, adventure and exploration, it's Antarctica (and the Arctic, for that matter). There have been several famous adventures including Ernest Shackleton's polar vessel, The Endurance, which heroically ventured through the unforgiving ice in the years 1914 to 1917.
With landscapes that are alien to those of the UK, distinctive forms of wildlife (think narwhals, orcas, polar bears and penguins), and spectacular natural events like the Aurora Borealis, journeying through the North and South-Pole regions is an unforgettable way to spend a holiday. You can take a cruise ship to a wide variety of different locations, from Iceland, the Lofoten Islands (Norway) and Svalbard to the Antarctic Peninsula: whatever takes your fancy.
Snake River and Yellowstone
If you're looking for an extra dash of adrenaline in your boating holiday, then Snake River in Wyoming could be the place for you. Its reptilian name is thought to be due to a hand sign of a fish made by the Shoshone Native American tribe, which was later misinterpreted as a snake.
Either way, the river is home to some of the best white-water rafting in the US, with an eight-mile stretch of wild waters for you to navigate. The entire river is in fact 1,078 miles long and stretches all the way to the Pacific Ocean.
It also passes through the Yellowstone National Park, Grand Teton National Park and Hells Canyon, so if you don't feel like rafting you can take a cruiser, kayak or canoe and just enjoy taking in the awe-inspiring scenery.
The Blue Lagoon
No, not the tropical one in the film of the same name. We're talking about the Blue Lagoon in Wales. These flooded remains of a small slate quarry are located near the beach of Abereiddy in Pembrokeshire and have a distinctive green-blue colouring (caused by the slate) that looks stunning in contrast to the rock that surrounds it.
This is a wonderful spot to enjoy from a boat – either on an organised tour or in a hired kayak, canoe or sailing boat – though if you want to get closer, you'll need to swim in and explore it by foot (as a real adventurer would!)
Broaden your horizons
You don't need the stamina of an Olympic rower or the thrill-seeking personality of a viking explorer to enjoy a boating holiday; you can still have an amazing boat adventure by choosing a well-serviced destination off the beaten track.
---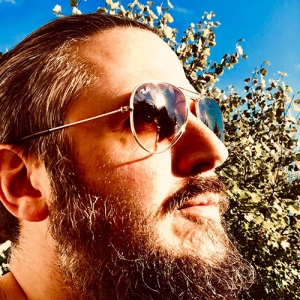 Posted by Andy
on 25th October 2016 and
updated on 9th March 2021
Similar blog posts
From the UK's most popular travel bloggers