Cheapest places to holiday in June
It's time to celebrate when it's June! Summer is here and a 'staycation', a trip to the Mediterranean or a city break means great weather, without the rush of August crowds. Best of all, you'll miss the scorching heat of July, while being able to take advantage of fantastic deals across the globe. Pack your sunscreen, flip flops and favourite summer read – ready to hit the beach!
Beach Holidays
June brings some of the best weather conditions to Europe, however many popular resorts are only just gearing up for summer crowds. What does this mean for you? A spot on the sand to yourself and bargain package deals.
South of France
Take a break on the French Riviera, before the masses arrive. Old-world opulence and year-round sunshine awaits in Nice, with its stunning coastline, magnificent architecture and world-renowned restaurants and shops. Head to Cannes for true glamour in a seaside setting, with celebrity spotting, super-sized yachts in port and couture shops. If you'd rather see charming villages, vineyards and markets, try the sandy shores of Languedoc.
Search for France holidays.
Amalfi Coast, Italy
Italy's Amalfi Coast offers some of the most dramatic and seductive scenery in the world. Picturesque towns sit above the sparkling sea, atop craggy mountains with lush forests. This makes it hard to choose a base, with pretty Positano, the sweeping views of Sorrento and Amalfi's maritime history vying for top spot. Don't forget your walking shoes, as the region is one of Italy's top spots for hiking.
Search for Amalfi Coast holidays.
Mykonos, Greece
One of the country's most famous islands, Mykonos, has long been known as a party destination, on a backdrop of gorgeous landscapes. Mythology has it that it was formed from the petrified bodies of giants, killed by legendary Hercules. Whitewashed villas, narrow streets and bougainvillea trees compete with the atmospheric waterfront. Try water sports, visit museums and shop till you drop in the capital, Hóra.
Search for Mykonos holidays.
Menorca, Spain
When all you want to do is relax and make the most of the ocean, Menorca is the place for you in June. The Balearic Island is much more laid back than its sisters, Ibiza and Mallorca. Here, it's all about strolling coastal paths, discovering secluded bays, exploring mysterious Bronze Age sites and getting back to nature within rolling landscapes. The capital, Mahon, is a top spot for foodies, fantastic leather shoe shopping and historic architecture.
Search for Menorca holidays.
City Breaks
Not too hot, not too cold, June offers comfortable temps to explore some of the world's top cities.
Copenhagen, Denmark
June sees the city of Copenhagen come alive, with swimming and soaking up the sun back on everyone's agenda. Often ranked one of the happiest cities in the world, Copenhagen's pristine streets, ease of living and fascinating attractions make it a holiday mecca. See the famous Little Mermaid Statue, follow in the footsteps of Hans Cristian Andersen, jump on a thrill ride at Tivoli Gardens and admire modern, innovative architecture contrasting with magnificent, historic buildings.
Search for Copenhagen breaks.
St Petersburg, Russia
Visit St Petersburg in June, to coincide with the commencement of White Nights. During this time, the sun never dips below the horizon and locals take full advantage, with festivals, parties, theatre and art taking centre stage across the city. Don't miss a trip to the famous Hermitage Museum, the Church of the Savior on Blood, the Winter Palace and Peterhof Palace.

Search for St Petersburg breaks.
Long-Haul Holidays
Beat the tourist rush, on a long-haul holiday in June. This is when the weather is warm enough for swimming and outdoor adventures, but the prices for travel are much cheaper than the rest of summer.
Anguilla, Caribbean
Temps are heating up in the Caribbean in June and, though it marks the start of hurricane season, it's unlikely to see bad weather conditions commence so early on. What it does mean, is that you're likely to have one of Anguilla's pristine beaches nearly all to yourself, after getting a great travel deal to get there. This is a place to adopt a slow pace, though adventure awaits with water sports, diving on coral reefs, fishing and horseback riding.
Search for Anguilla holidays.
Canadian Rockies
June in the Canadian Rockies means the weather's warming up, but the tourists are yet to arrive. The region offers natural wonders that surpass belief, including thundering waterfalls, soaring mountain peaks, alpine meadows, lakes and an abundance of wildlife. Visit Banff National Park, take a scenic train ride, hike, golf, raft, fish and feed your inner adrenalin-junkie, before relaxing at a spa hotel in the mountains.
Search for Canada holidays.
UK Breaks
This month is perfect for a 'staycation', as June brings relief from the cold and, hopefully, a large dose of sunlight.
London, England
Make the most of London, with the festive feel of June. This is a time to enjoy longer days and mild evenings outside at a rooftop bar or pub terrace. Soak up the sun at a lush city park, dine alfresco at a street food market and join celebrations for the Queen's birthday. You'll find free, outdoor festivals across the city, plus plenty of horse racing action.
Search for London breaks.
Guernsey, Channel Islands
No, it's not really part of the UK, but the vibe is resolutely British. Whether you visit by cruise ship or on your own, June is one of the driest months for a trip to the Channel Island of Guernsey. Popular St Peter Port offers pretty cobbled streets, Castle Cornet and Hauteville House. The coastline is speckled with hidden coves and long stretches of sand and your taste buds are in for a treat, with fresh, local seafood and succulent produce.
Search for Guernsey breaks.
For the most part, it's hard to go wrong when picking a holiday destination for June. If great weather and outdoor activities are your main priority, you'll find the sun in spades. Make sure you keep checking your inbox for incredible deals on flights, hotels and cruises, for June travel that's friendly on the wallet
---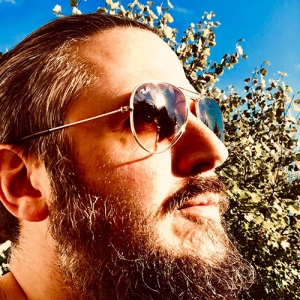 Posted by Andy
on 1st January 2021 and
updated on 12th February 2021
Similar blog posts
From the UK's most popular travel bloggers