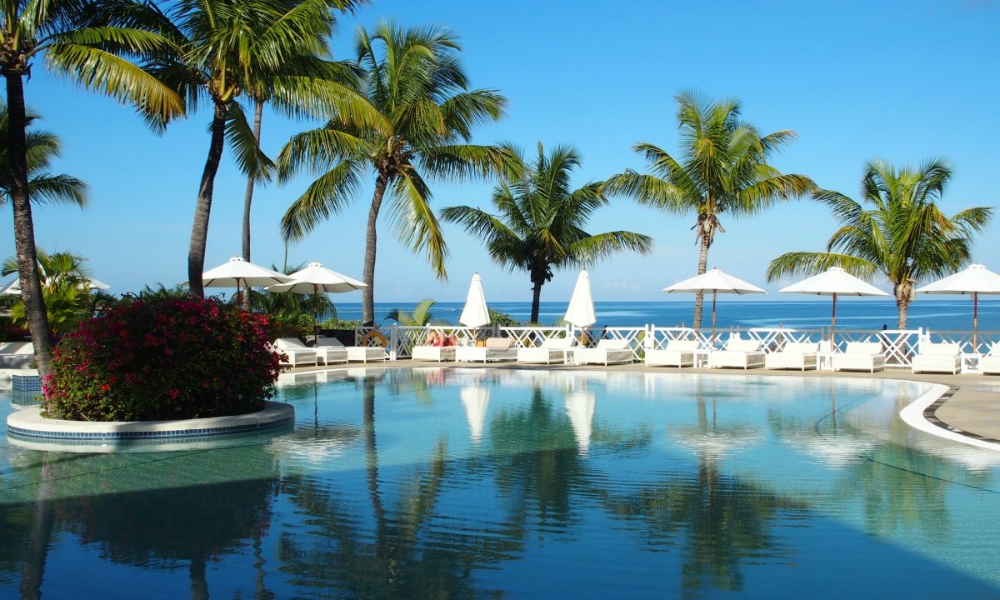 No photo credit
Guide to: Cheap Package Holidays
When it comes to keeping a strict handle on the old purse strings, holiday season can really test your metal. One of the simplest ways to manage this is with a package holiday. You won't need to worry about booking everything separately, because flights, transfers, travel insurance and accommodation can all be included in the price. What's more, depending on the package holiday you choose, you could also include food & drink, activities, in-flight meals and entertainment, baggage and a whole host of added extras.
Booking a package holiday can really slash the cost of going away, particularly if you're heading to a popular beach destination. There are serious discounts to be found, especially as school holidays start coming to an end and demand for trips away starts to drop - so hunt around!
Is a package holiday right for me?
OK, so first up you have to decide if a package holiday is the answer or if you could find a better deal booking your flights and accommodation separately. A package holiday is an all-in-one where the tour operator provides you with flights, connections and accommodation for one price – but that means they're off-the-shelf and best suited for standard breaks of standard length to standard destinations. Think 7, 10 or 14 days to popular holiday destinations. If you're heading for somewhere a bit more off the beaten-track and considering a less typical length of stay, you might be better off going DIY.
Package holidays are generally protected and come with added ATOL or ABTA consumer protection. This means that if the company fulfilling your booking goes bust, you'll be refunded if you're yet to travel, or found alternative accommodation and flights home if your already abroad.
Always check before you book: "is it ATOL protected?" and "what happens if my flight is cancelled?" Also be aware that holidays booked through airline companies are not all ATOL protected.
When online travel agent 'Lowcostholidays' collapsed in July 2016, 140,000 holidaymakers found themselves with little or no protection as it was registered in Spain and so didn't have ATOL protection, so always make absolutely certain you're covered before you book.
So you've decided on a package holiday?
Check comparison, flash-sale and tour operators sites
TravelSupermarket covers all the major tour operators like Thomas Cook and Thomson as well as the likes of Expedia, Jet2holidays, TravelRepublic, LoveHolidays and easyJetholidays and all their partners are ATOL protected.
Ice Lolly covers some of the more obscure companies that TravelSupermarket misses such as Fleetway, Purple Travel, Super Escapes and more and again, all are ATOL protected.
Traditional tour operators such as Thomas Cook, Thomson, First Choice and Virgin Holidays are often covered by the comparison sites, but its always worth checking direct as well as they'll often have last-minute deals you won't find elsewhere and since they tend to buy holidays as much as a year in advance, they have to sell them, so if you can be flexible and wait for the last minute, you could get a real bargain.
Flash-sale sites such as Travelzoo, Secret Escapes, Holiday Pirates and Voyage Privé can have amazing deals, but you have to act quick as they typically only last a short amount of time with limited availability.
Often, however, the real bargains require you to get on the phone with late specialist travel agents to see what they can dig up, but remember, tour operators make holidays, travel agents simply sell them, so the same holiday might differ in price from different agents – check out our haggling tips below.
Book late to get the best deals…
Booking late is the cheapest way to bag a package bargain and by 'Late', we mean no more than 8-10 weeks before departure, when the bargains start flooding in. The reason for this is simple; tour operators have chartered the planes and reserved the rooms so if they can't sell them they loose money. The later you leave it, the more urgent the need to sell, so the price keeps dropping. BUT, bear in mind that the longer you wait, the more flexible you'll need to be with dates and destinations so if you've already decided on a specific location – be careful!
TOP TIP: If all you're after is 'Hot' and 'Cheap', leave it to the very last minute (like the week before you want to travel), and you may find incredible trips for next to nothing.
…or book early for special offers and discounts
This is an ideal strategy if you have special requirements or an eye on a specific resort or hotel.
Another great way to get a discount is to book early, as much as nine months ahead of time, because many tour operators offer early booking discounts. These might include £100 off per couple or BOGOF weeks, for example. But do your homework, many sites make a big song and dance about 'special offers', but when the final cost comes in, it might still be cheaper elsewhere without a special offer, sale or discount code.
What about All-Inclusive?
Think 'ultimate package holiday' with All-Inclusive deals typically including meals, snacks, drinks, transfers and luggage. Cost can really add up so this can be a great way to really manage you budget.
A lot depends on your destination, with a weeks worth of evening meals costing an average of more than £600 in Italy compared with £250 in the Algarve, for example, but if you don't mind eating in the hotel, it's worth considering if you can save by going all-inclusive, taking into account local costs and exchange rates of course!
The end of summer is always cheaper
Take your holiday when others can't. If you're not tied down by school holidays look to go away in May or June before they get started or consider the end of August when package holiday prices drop, as most people don't want to be away the week before school starts. Leave it until the last minute and you'll more than likely save a few quid.
Consider less popular destinations
Once popular destinations now out-of-favour can be a price sensitive, money savers dream. If demand is low, huge, once popular hotels can sit practically empty. Turkey is a great example, their recent problems mean it's really cheap right now - but always check the latest Foreign Office Guidance before booking.
The same applies to remote destinations that aren't yet popular with the masses. Though capacity may be slightly more limited, savings abound if you can be a bit more flexible.
Our 'Hagglers Guide'
How to beat down the price of your holiday
The most important thing to remember is that 'Tour Operators make holidays, travel agents sell them'. While they're both often subsidiaries of the same company, the distinction is an important one. Many different travel agents will try to sell the same tour operator's holiday at different prices. Your goal is to find the travel agent willing to sell it to you at the lowest price.
Decide on a suitable price for your holiday
Find a holiday that ticks all your boxes and benchmark a decent price, using any of the sites listed in this article. Once you've found the holiday you want within your price range, write down as much information as possible making a note of all the included extras – meals, transfers, baggage allowances etc, plus make a note of the tour operator.
Call up travel agents
Now you've picked your holiday, the aim is to get EXACTLY THE SAME HOLIDAY, cheaper.
Be polite, travel agents don't want to feel like your giving them an ultimatum and remember that not all travel agents will entertain the idea of haggling, but there's no harm in asking, especially if you have a genuine quote already.
Try to negotiate the price per person rather than total cost, as discounts will seem less to the agent so you're more likely to get a better offer.
Repeat the process with a few more, quoting the best price you got (maybe knock a few quid off per person to speed up the process) and see if anyone can beat it.
Call the tour operator directly
Once you've bottomed out and no one is prepared to take the price any lower, make absolutely sure by calling the tour operator directly to see if THEY can beat what you've been quoted. There's no guarantee, but often cutting out the agent means cutting out their fee so there may still be a bit of wiggle room.
Give the first broker a chance to match it
Finally, just to be fair, if one of the travel agents has spent a lot of time with you to find your holiday, give them a chance to match (not beat) the price to regain your custom.
A lot has been made of this in the press, suggesting that travel agents have it tough and can incur the costs themselves in their commissions, but remember that, like estate agents, the agents themselves typically earn a percentage of the price you pay (and not a particularly large one) so often that 1-2% commission check they're waiting for won't look wildly different for them if they knock a few hundred pounds off your total bill. Its always worth asking!
Related deals
Holiday deals you might be interested in