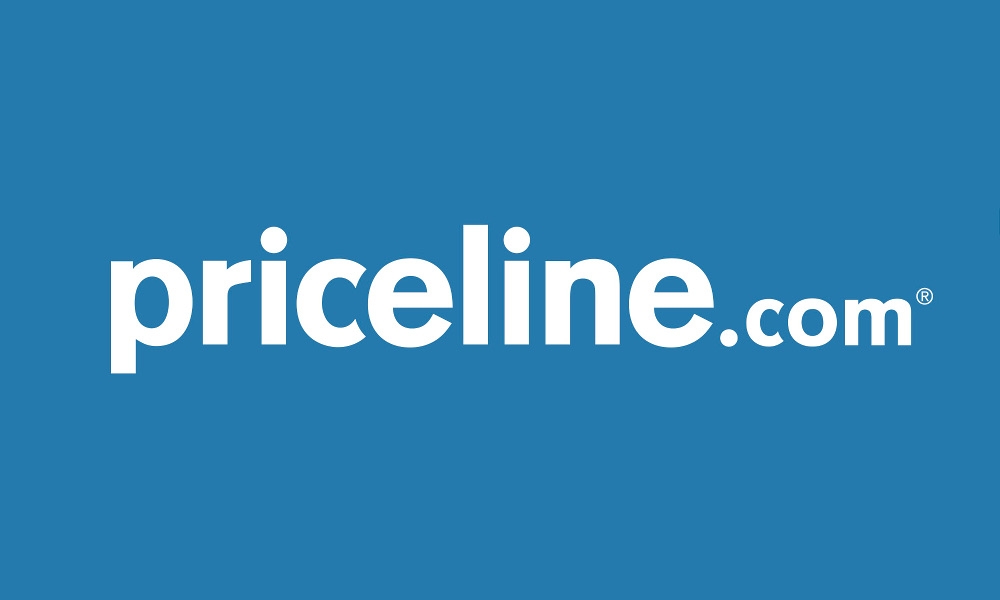 No photo credit
Guide to: Priceline.com Bidding
With US site, Priceline, you can get huge discounts on hotel stays across the globe and our guide will give you the tools to beat their system and secure the lowest bids.
Done correctly, this is a great way to get top end hotel stays without blowing your budget, particularly if you're flexible about where you stay.
How it works
While Priceline will let you book hotels the traditional way, comparison sites like TripAdvisor, TravelSupermarket or Trivago are a much better bet if you're heading down that route. The real winner with Priceline is its 'Name Your Price' feature that works like this:
Choose where you want to stay
Go to the section labelled 'Name Your Own Price' and select the 'Start Your Hotel Bid Now' tab. Enter the name of the city and the dates you want to stay and hit 'Bid Now'. Cities are broken down into different areas, select as many as you want – the more you select, the better your chance of finding a great bargain, but make sure you limit it only to areas you'd be happy staying in. New York for example you might select Times Square and Central Park, but if you want to be within easy reach of the theatre district, Brooklyn, Queens or JFK are going to leave you with a lot of ground to cover so pick the area or areas that meet your needs.
Choose the star level for your hotel
Priceline uses its own star rating system and you can't specify double, queen or king-size bed. Once you've made your booking, you can email the hotel to make requests, but they're not guaranteed. If separate beds are important, Priceline may not be for you.
Name your own price
Tell them how much you're prepared to pay per night. There's a guide price based on the type of hotel you've selected and the area/s you've chosen. Obviously the aim here is to find the cheapest acceptable price so start low. You'll need to enter your credit card details in order to submit your bid and you can only bid once per day.
See if you're bid was accepted
If it was…great, don't dwell on whether you could have got it cheaper; you got it at a good price and it's a done deal. If you're bid is rejected, you don't pay a thing. Taxes are extra on Priceline, but clearly displayed before you make a payment, just make sure you take note of them. If unsuccessful, you normally have to wait 24 hours to have another go, but here we've got some sneaky loopholes to help you get around this.
The reason this feature works is because hotels need to fill their rooms. An occupied room at a discounted rate is better than an empty room, but there's a trade off. They don't want to publicise cheap rates as it would cut into their margins from their usual customers who wouldn't be overly impressed if they knew they were paying as much as 70% more for the same room. They can also guarantee a sale as there are no refunds, so for them, they can ensure they're still making a profit, even if it's just a small one (and even if they can't, a busy hotel is better than an empty one for attracting future, full-paying clients).
There are risks with this system! For one, the hotel's a secret until you've made a payment so it's probably more suited to 2-3 night city breaks rather than 2 week luxury holidays and of course, its possible that a winning bid could be more than the advertised price on another site (though this is less likely). If this happens, you could try contacting Priceline to complain and maybe you can get them to match the cheaper rate – though don't bank on it.
Beating the system
While their system is already great for getting good discounts on hotels around the world, there's a trick to really boost these discounts.
Officially, bid too low and you have to wait 24 hours to have another go, but there's a loophole that enables you to have multiple bids each day, massively increasing your chances of getting that 5* hotel at the lowest possible price – the rule of thumb is start low (you want your first bid to be rejected really), then work your way up slowly so that when accepted, you can be confident you got it at the bottom end of the acceptable price scale.
Getting multiple bids
Work as a team
If you travel with your partner or friend, assuming you have different email addresses and payment cards, you can double up on the number of bids you can make. Simpl!
Narrow your search to start
Cities are split into multiple areas. NYC has 30 of them, for example, so if your bid is unsuccessful, you can add another area to rebid instantly. So start by bidding low in a single area you'd be happy to stay in, then up your bid and add an additional area to the search. The more areas a city has, the more you can manipulate the system (provided you're flexible about the area you end up in).
The top 10 cities with the most areas to use this trick are:
Paris: 34
Atlanta: 31
London: 31
New York: 30
Barcelona: 29
Houston: 28
Berlin: 28
Washington DC: 26
Rome: 25
Boston: 24
Reduce your star level
If your budget is tight, instead of increasing your bid, you could keep it the same (or even drop it a bit) but lower the star level of your search to see if you're accepted. Sometimes you can even drop the level by half a star increasing the number of times you can try this without compromising on quality.
Once you're successful
Look up the hotel on TripAdvisor to see what it's like and what other guests thought and see how well you did.
These tips are pretty straight forward, but they'll give you a few extra chances to bag that bargain. If you really want to beat their system, you'll need to follow a few more steps using our advanced system.
Price comparison benchmarking
You need to know your budget so use price comparison sites like TripAdvisor, TravelSupermarket or Trivago to work out what you could get for it.
Look for clues
Head over to TripAdvisor and do a search for the city your bidding on, along with the word 'priceline', eg. 'New York Priceline'. It will normally generate a list of reviews from people who booked with Priceline and that could reveal some useful clues as to which hotels use the service.
Stay away from hotel nightmares
If your detective work reveals a real hellhole, check its website to see if it has availability for your dates. If so, identify which area it's in and avoid that area in your Priceline search criteria.
Make your opening bid
The big question is where to start. TripAdvisor, or the forums BiddingForTravel.com and BetterBidding.com will help guide you on what people have secured hotels for in your area. The more bids you have available, the lower you can set your opener, then slowly work it up until you're successful. If you don't have any extra bids available, try bidding between the lowest win you've found online and the best price you've found for similar hotels.
Extra bids
To get rooms at the cheapest price you need to bid multiple times in one day, steadily increasing your price until you're successful at the lowest end of the scale. To be successful, there are some key facts you need to understand about Priceline.
Key facts about Priceline
You choose where you want to stay as cities are broken up into multiple areas so think about how flexible you're prepared to be.
Upgrades are possible but you'll never be downgraded so if you choose 4* and the area or areas you've selected have no 4* or better hotels available, you won't be allocated anything there.
You can only make additional bids if you change your search criteria. This includes the addition of another area, so if unsuccessful, choose an area that has no hotels available for your chosen star rating or above, ensuring that a successful bid can only find hotels in the area you really want. To take full advantage of this loophole, firstly identify lots of areas with no hotels that meet your star rating requirements or above, and add them when you need to make a new bid.
Finding the right 'dummy areas' is key to maximising your bidding potential. Start by choosing your city and the dates you want to stay. This will bring up a list of areas for that city. When you select one, the star rating section will identify what level of hotel is available for that area. The idea, is to find areas that don't have any hotels at the level you want or higher. For example, let say you want to stay in London, you want 'The City' and you only want a 5* hotel. Choosing 'Walthamstow' brings up 2* and 3* hotels only, while 'Wembley' maxes out at 4*. Both of these are suitable 'dummy areas' and each will give you an extra bid. Obviously the more areas a city has, the more flexibility you have for generating extra bids.
After an unsuccessful bid, Priceline might make you a counter offer for example; you can get the hotel if you bid £28 more. This is great news, as it means you're close to the low-end threshold. Don't accept the offer, instead use one of your extra bids and try bidding halfway between your latest and the counter offer (say £14 more). Obviously if your out of extra bids, you could take the offer if you're happy with the price, but make sure it can't be beaten through a comparison site like Trivago or direct through the hotels website first.
Related deals
Holiday deals you might be interested in