The Scoop: San Francisco
...you'll leave your heart in San Francisco!
A vibrant, hilly city in Northern California, surrounded by the Pacific Ocean and San Francisco Bay, best known for its year-round fog and cable cars. Forward-thinking and ultra-modern in outlook, bohemian and old-fashioned in style, with so many things to see and do we dare you not to fall insanely in love with this eclectic city!
Languages Spoken
English (main language). San Francisco is a culturally diverse city with many different, co-existing districts. As such, Spanish, Chinese, Vietnamese and Tagalog (Filipino), (and numerous other languages) can sometimes be heard.
Currency
US dollar
When to visit
Autumn and spring are considered the best times to visit San Francisco. September to November offers some of the year's warmest temperatures and most sparse crowds, with around 11 hours of daily sunshine from September, then decreasing by about an hour a month thereafter.
With average daily temperatures around 14°C from July to October, SF is rarely sweltering. Spring offers mild temperatures and less rainfall. July is the busiest and hottest month, as average daily highs can reach around 24°C with around 14 hours of sunshine. Even though the city is rarely freezing, January is the coldest and wettest month, at around 10°C and roughly 119mm of rainfall.
Around early February is great for the Chinese New Year Parade with events held all over the Bay Area to celebrate and preserve the traditions of one of the world's most distinct and historic Chinatowns.
Late June is usually the best time to catch the annual Pride Parade when the entire city is awash with rainbows and bright colours in celebration of everyone and diversity. As *arguably* the birthplace of the LGBT movement and culture, the scale of the celebrations can only be described as epic and truly something to behold, with stuff happening all over town!
Not wanting to settle for just one massive street party, on the first Sunday of October San Francisco also plays host to the Castro Street Fair. This is an LGBT street festival, featuring the unique character of the community in events across the city but primarily focused on the Castro area.
The Ghirardelli Square Tree Lighting Ceremony towards the end of November is a joyous spectacle encompassing all things festive and sweet - with live music and an abundance of treats for inducing that special Christmassy feeling.
Getting there
As one of the world's top travel destinations with up to 24 million visitors per year, flights from the UK are frequent and popular. The area is served by two major airports, San Francisco International Airport and Oakland, both within easy reach of the city. Low cost carriers, such as Norwegian, hold regular sales promotions when return tickets from the UK to Oakland can be snapped up at around £249. These don't include meals or baggage however, so you'll need to factor in another £100 if you need them. When not on sale, a ticket on Norwegian will set you back around £350 (or £450 with baggage.) Thomas Cook Airlines (read our review here) regularly include San Francisco in flash sales, with tickets coming in at £300 including baggage, so bargains are there to be had if you can be flexible on dates.
BA fly their Airbus A380 into SFO, which is a fantastic way to travel. Tickets will come in anywhere between £502 and £800 for an economy return. A typical economy Avios redemption will set you back 32,500 Avios plus around £350 in taxes and charges. My advice would be to check out prices on Momondo, or keep an eye on our Travelscoop email newsletter for the latest offer alerts.
While you're there
As when visiting most popular cities, it's best to work out a rough daily budget before you go, allowing for some contingency. "Sanny Franny" has so many iconic things to see and do that budgets can easily spiral out of control. While the city isn't as expensive as New York, it isn't cheap either. A midrange daily spend (excluding accommodation) is likely to cost around $130. This takes into account eating out, entertainment, attractions, public transport and tips. NB: tipping in SF, as in most of America, is essential. Only exclude or reduce tips for exceptionally poor service. If you love to tick off big attractions, the
San Francisco CityPASS
is a great option at about £70 for an adult and £52 per child. Although it doesn't include Alcatraz, it is valid for 9 days after first use, saves around 42% on gate prices, and often skips the need to queue up. It covers:
Cable car and Muni bus transport (unlimited for 3 consecutive days)
On top of all the above, the booklet comes with lots of restaurant and shopping money off coupons in the back.
Must-see: Alcatraz Island
Seeing and crossing the Golden Gate Bridge is free, so if you're going to pay to visit one big tourist attraction in San Francisco, then it has to be Alcatraz Island. Located in San Francisco Bay, 1.25 miles (2.01 km) offshore from San Francisco, the Island is best known for its federal prison which closed in 1963. Holding prisoners as notorious as Al Capone, Robert Franklin Stroud (the "Birdman of Alcatraz") and George "Machine Gun" Kelly, the stories are brought to life with an amazing spine-chilling reality through the immersive cellhouse audio tour. The wash-house in particular can leave visitors feeling a sombre sense of the true harsh realities of prison life. Hearing the countless failed escape attempts is a highlight. The Island itself is managed by the National Park Service and has a history which stretches far beyond the prison, as well as being a habitat for nesting seabirds.
Visitors can reach the island by ferry in around 15 minutes from Pier 33, close to Fisherman's Wharf. There are various tours available for Alcatraz visitors:
Day Tour, circa $38 (approx. 2.5hrs)
Night Tour, circa $45 (approx. 2.5hrs)
Behind the Scenes, circa $90 (approx. 4.5hrs)
Alcatraz & Angel Island (seasonal tour, approx. 5.5hrs)
Note, it is strongly advisable to book tickets online well in advance of travel to San Francisco as Alcatraz Island tours are extremely popular and can sell out many weeks in advance. Visit Alcatraz Cruises to book.
Also Check Out
Golden Gate Bridge
You can see the Golden Gate Bridge from many places all over the city, and even the plane as you're coming in to land at San Francisco International Airport, if you look hard enough! Walking and driving over it are free. But the absolute highlight of my own trip to San Francisco was hiring a bike and cycling over it. Donning a helmet and setting off towards San Francisco Bay on a blue-sky sunny day is always the first memory that comes back to me of my time in the city. Don't worry if you're not a very experienced cyclist (it was my first time on a bike in 30 years!), the route is obvious and easy to navigate with cycle lanes alongside breath-taking scenery, and even a café for a quick pit-stop! I'd recommend riding into the beautiful town of Sausalito on the other side of the Bridge and stopping for lunch at one of the many Bay-side restaurants. I realised during the return bike ride, not only that I was in the best place in the world at that moment, but also that going over the Bridge on a bicycle was an exhilaratingly joyous must!
Top tip: In Sausalito, don't just stop at one of the first couple of bike stops you come to where you'll be charged for leaving your bike for a few hours. Ride a little further up the road and you'll come across plenty of free bike parking, and for as long as you want to stay. Just don't forget to lock your bike and remove all valuables before leaving it!
While you're there, a great restaurant to check out is Venice Gourmet - kind of resembling an antique shop, I enjoyed an enormous cheeseboard and amazing clam chowder.
Baseball Game
Not having a clue about the rules of baseball but wanting to try out something typically and iconically American, I booked tickets online the day before for a home San Francisco Giants vs. San Diego Padres game. And what an experience! Based at AT&T Park, the MUNI (San Francisco's underground system) journey was an experience in itself as we encountered ever more excited Giants fans, decked out in their team's orange and black colours. The first sight of the unique position of the stadium in front of the Bay was a definite wow factor moment. Despite not really knowing what was happening on the field, the atmosphere alone was incredible and infectious. A walk around the copious food and beverage stands and witnessing entire generations of families all out for an enjoyable afternoon was inspiring.
Tickets: Bigger savings the earlier you book, and ticket prices vary depending on view. However, tickets can start from as little as $10 per person for the back rows. Don't forget to factor in costs for getting to the venue, and food and drink, which you will undoubtedly want to buy to enter into the spirit of it all! Nearest MUNI stop is King St and 2nd. Tickets can be purchased here.
Hidden Gems
Not really a hidden gem, but do try some of the best sourdough you're likely to taste from any of the Boudin Bakery & Cafés in San Francisco: The flagship Fisherman's Wharf bakery is impressive, with as many different types of sourdough as you can possibly think of!
Also, try out Greens vegetarian restaurant for a very nice meal spent looking out across the bay at the Golden Gate Bridge. Tasty food, if fairly costly for the portion sizes, but still a great experience in a relaxed atmosphere with fabulous waiting staff. The restaurant is popular so booking is advisable. Dress code is smart casual, but there is very little pretentiousness.
Check out these free (tip-based) San Francisco walking tours for more alternatives to seeing the city:
My Personal Highlights
San Francisco is easy to navigate by foot, tram, bus and MUNI. Accommodation away from the more expensive Fisherman's Wharf/North Beach areas will probably allow for a cheaper stay and more of an overall understanding of the city and its vastly unique districts.
For my week-long stay, I found an affordable top-quality Airbnb apartment (check out our Airbnb guide) in The Castro, generally known as the "gay district". As such, it's awash with colour and rainbow flags, a cacophony of LGBT-related shops for all manner of tastes, rainbow road crossings, and people from across the LGBT spectrum comfortable enough to be who they are, and hold hands if they so desire. But what struck me more than anything is its inclusivity. Nobody, regardless of sex, race, age or sexual orientation seemed out of place there. About an hour and twenty minutes' walk (or a much quicker tram or MUNI ride) from the Wharf area (the furthest part of the city we visited), this was a wonderful area to return back to base, and to have a drink or a meal, at whatever time of the day.
Mission Dolores Park, in The Mission District, was a fabulous place to go and chill, drink in the sights and generally mix with the locals. With far-reaching city views from the sloped edges of the park and occasional wafts of food, alcohol and recreationally-smoked cannabis (this smell quickly becomes a familiar one in California), I can still quite honestly say that this felt like my safest and best park experience, in the world, ever.
Thirty minutes' walk from The Castro are the 'Painted Ladies', a magnificent row of brightly painted Victorian and Edwardian houses; almost a surprise for their individual simplicity yet sheer 'presence' and beauty, with the San Francisco skyline as a stunning backdrop. Note: San Francisco is hilly, so public transport is sometimes a better option for leg-weary travellers.
Muir Woods national monument, established 1908, is just north of San Francisco and is known for its awe-inspiring towering redwood trees and trails, and well worth a visit. Its tallest tree is a staggering 258 feet (79m). Open daily from 8am-5pm, entry is $10 per adult and free to children 15 or under.
The Perfect Book
Tales of the City by Armistead Maupin
San Francisco, 1976. A naïve young secretary, fresh out of Cleveland, tumbles headlong into a brave new world of laundromat Lotharios, pot-growing landladies, cut throat debutantes, and Jockey Shorts dance contests. The saga that ensues is manic, romantic, tawdry, touching, and outrageous.
Despite its age, this is a grippingly entertaining read as you become embroiled in the lives of the characters and their encounters in the city. Maupin brings San Francisco and each character to life with a unique pulsating energy, richness and charm. Intelligently funny and astonishingly forward-thinking for its day, I found it almost unputdownable!
Also try:
Cannery Row by John Steinbeck
A poetically written Steinbeck-typical novel without much of a plot. Rather, it is an attempt to capture the feeling and people of a place, the cannery district of Monterey, California, which is populated by a mix of those down on their luck and those who choose for other reasons not to live "up the hill" in the more respectable area of town. The "story" of Cannery Row follows the adventures of Mack and the boys, a group of unemployed yet resourceful men who inhabit a converted fish-meal shack on the edge of a vacant lot down on the Row, and the cast of fatalistic, humdrum, yet beautifully drawn characters who live close by.
---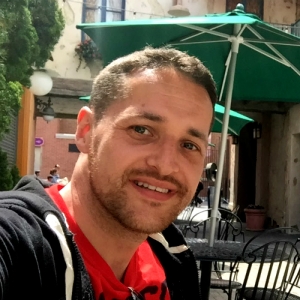 Posted by Stuart
on 1st December 2017 and
updated on 10th February 2021
Similar blog posts
From the UK's most popular travel bloggers