Self-guiding treks in Nepal
Following the avalanches in October 2014 that claimed over 40 lives, self-guided treks in the Himalayas have been a touchy subject, with many locals attributing the high death toll to budget tourists cutting corners. The truth of this is debatable as many of the people who sadly died had guides with them. In addition, some trails are well-trodden, basic and far from avalanche risks areas, so Follow Me East self-guided a six-day hike around the Annapurna range in Nepal to see how accessible it is.
Getting Your Permits
All roads to the Nepalise mountains lead through the Nepal Tourism Board's office in Kathmandu (Pradarshani Marg, 44617) with a refreshingly streamlined permit department. You turn up between 10am and 4pm, fill out a few forms and pickup some freely provided passport photos before handing over NPR3986. This pays for your trekking permit and TIMS (Trekkers Information Management System) card. It takes a little time, so give yourself a couple of hours and remember to turn up with your passport and insurance details.
Packing Light
No porters for you on your self-guided trek, so best to downsize considerably. Most hotels in Pokhara will store the bulk of your luggage while you're hiking, so if you're comfortable cutting right back, challenge yourself to fitting six days worth of stuff into your day pack.
What greatly helped us in achieving this was getting a couple of days use out of each shirt, only packing one pair of trousers and strapping our sleeping bags on the outside. Large jackets/jumpers were also secured to the outside of the pack. If you need to buy gear, do so in Kathmandu. It is significantly cheaper and although the vast majority of equipment is counterfeit, it'll still keep you warm. You'll also be pleased to know that even in the knock-off world, Arc'Teryx are still comparably extortionate.
If you don't have a sleeping bag and are visiting in winter months, renting one for NPR80 a day is highly advisable. The Himalayan hotel owners think insulation is a myth and there are times when it gets bone-shatteringly cold in your room. Finally, take my word for it and pack a small bottle of rum. I know I said cut down to bare essentials, but alcohol gets more expensive the further you venture from civilisation and you don't want to compromise the chance to spike your hot chocolate or coffee after a long day of hiking.
Accommodation and Food
Rooms come cheap, between NPR100-350 per night, and prices are fixed that way thanks to a regional arrangement by the Sanctuary Tourism Entrepreneurs Committee (STEC). Saying that, you get what you pay for and the rooms are seriously basic. They're usually 8'x10', have plywood walls and include two beds which could have been built by the local primary school. Showers are hit and miss, so it's worth taking a look before settling on a place. We found ourselves in some washrooms that looked like a biology experiment, wishing we had a pair of flip flops. In the high season, you will want to arrive early afternoon to have the best pick of places.
At night, the hallways look like something out of the Blair Witch Project, so if boredom takes you, you can definitely get some mileage out of terrifying your friends. Be warned though, the walls a paper thin, so everyone will hear about it.
The dining areas have the sense of a club house, hastily put together with left over building supplies, and this is where you'll find the only heat source in the building. The fire places make it a key congregating space, but fireside spots are at a premium so, again, it pays to get there early.
The STEC also fixes prices for food according to how difficult it is to get the supplies to that particular location and, for this reason, resist the urge to haggle even though everything edible/drinkable will cost you more than it would in Kathmandu. The dishes are surprisingly creative in their variety, but when you look a little closer you'll see that everything is essentially made of similar ingredients. Fortunately, there's an abundance of fresh momos (Tibetan dumplings) supplied enroute to boost your energy levels. Ordering the same dish as others in your group speeds up your order, should you get ravenous.
Our Route: Ghorepani Trail
Due to time restrictions, we investigated hikes that took less than seven days, giving ourselves space to extend to eight if hiking times were longer than expected. Our budget also meant that we couldn't fly, so we were limited to routes within driving distance of Kathmandu. A little research narrowed it down to two options, the Ghorepani Trail or the Langtang Trail. General consensus was that the Annapurna range was far more scenic, so that's what we settled on. You can see the route on our map, but the day-by-day itinerary went like this:
Day 1: Nayapul to Ulliri (lunch in Hile) - 4 hours 10 mins
Day 2: Ulliri to Ghorepani (lunch in Nangathanti) - 2 hours 30 mins
Day 3: Ghorepani to Tadapani (lunch in Banthanti) - 4 hours
Day 4: Tadapani to Chinu (lunch at Ghurnung) - 4 hours 50 mins
Day 5: Chinu to Syauli Bajaar (lunch at Bee Hive Lodge) - 3 hours 45 mins
Day 6: Syauli Bajaar to Nayapul - 2 hours
Our first day was noticeably the toughest. We got off the bus from Pokhara which, after a couple of hours teetering along cliff-edged roads, dropped us in Nayapul around 10am. We got our permits stamped at the check point and aimed to push past Hile to Ulliri, which would make the following day's trek much easier. What lies in between those two towns is an immense set of steps that had us constantly climbing for 1 hour and 40 mins so there wasn't much time to warm up. What also didn't help was that this first leg was drivable. Nothing crushes your motivation quite like a man in a 4x4 who offers you a ride to your first stopping point. I would have been happy in my ignorance, believing our intrepid journey had taken us beyond vehicular assistance.
We cruised easily into Ghorepani on the second day which set us up nicely for day three, the most enjoyable of the trail. It began with a 6am wake up so we could be up at Poon Hill in time for sunrise. It was quite simply spectacular, in the true sense of the word. The sun peaked over a cloud-covered valley floor to illuminate the broad section of the Annapurna range in a golden glow that's given additional vibrance by the pale snow. At this point, you're 3,210m up so it's bitterly cold and even layered up in thermal/down clothing, we had to head back down after about an hour.
From Poon Hill you traverse across the Deurali Pass, with regular stops not optional as you find yourself picking up your jaw whilst staring at the roof of the world. At this point, most of the climb up is done for this circuit and it's basically a steady march down over the next few days stopping in Chinu for a dip in the hot springs, but at no point is the ever-changing scenery dull.
Rice paddies wrap themselves around valleys which give way to gargantuan mountain tops that are hard to quantify from your spot on the mountain side. If you're ever looking to feel small, this is that place to come. Cattle of varying sizes lurk on perilously steep slopes as clouds of moody shades linger threateningly. Locals also take spritely strides past you, despite tackling the same incline with three large backpacks strapped to them whilst seemingly discussing the troubles of the world. It is an environment like no other...and it's addictive.
Cost Break Down
Return bus from Kathmandu to Pokhara: NPR3200
Return taxi from Pokhara to Pokhara bus terminal: NPR600
Return bus from Pokhara bus terminal to Nayapul: NPR420
Accom total: NPR7620
Food total: NPR14510
Map and compass: NPR600
Permit and TIMS: NPR7972
Total: NPR34922 (US$340)
Please note: This is based on two sharing a room, so halve the food, permit and bus ticket costs for single person prices.
To Self Guide or Not to Self Guide?
When you compare the self-guiding costs to those you get with a guide, the savings are pretty big. We were quoted US$300 per person which included six days with a guide, accommodation, permits and transport. If you remove food/drinks from our total, it cost the two of us US$200, when we would have paid US$600 with a guide. Cost is only part of the equation though. If you're taking on more advanced routes or aren't confident in your trail planning abilities, guides aren't a costly addition at a couple of hundred bucks a week extra. The peace of mind was a welcome benefit to many of the trekkers we spoke to and they enjoyed the local company.
However, if you're at least an intermediate hiker who doesn't mind playing it by ear, go it alone. The nightmare situation when going sans guide is that you get lost/stranded miles from anyone. There was little chance of that happening on the Ghorepani Trail. We took comfort in our map and compass, which did help us occasionally, but mainly it was easier to search out route markings and ask the locals. The only thing that was missing from our trek was the incidental information that comes with the guide's local knowledge, so we could have benefited from a little more research.
Ultimately, we ended up saving $200 per person and had the freedom to change up our plans and stay wherever we liked. We also got hooked on the Himalayas, so we'll be back to Nepal again before too long to see if we can't hit up a base camp or two.
---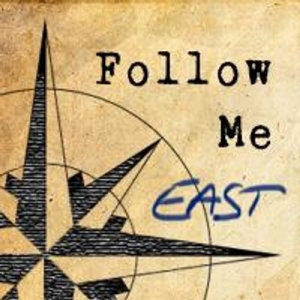 Similar blog posts
From the UK's most popular travel bloggers