BA World Sale - Find the best sale fares with the British Airways Low Fare Finder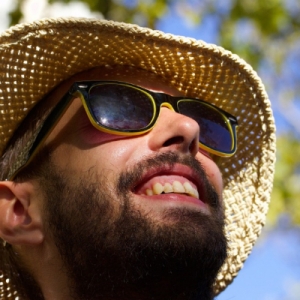 ---
Please note that this deal has now expired.
The autumn British Airways sale started last week. When BA goes on sale, it tends to put downward pressure on all long haul fares out of the UK. We're certainly seeing that happening on North American routes right now, with BA and Virgin both pushing big discounts, as well as their alliance partners American Airlines and United. Now is a very good time to look at long haul flights - airlines are falling over themselves to tempt you on board.
I've been digging through sample itineraries, but they're all over the place. If you have a destination in mind you're better off hitting the British Airways website in order to play around with dates. The easiest way to find the lowest fare to a specific destination is with the British Airways Low Fare Finder tool. This will show you the cheapest price on any route, in any class, on a month by month basis. Once the Low Fare Finder has found you the best price and corresponding travel dates, go to Kayak to see if a tour operator is offering the tickets at a reduced rate.
For example, the BA Low fare Finder reveals the cheapest dates to fly to Cape Town for 10 days in November to be 17th to 27th at £515pp. A quick search on Kayak reveals that I can get on the same flight for £483pp by booking with TravelTrolly.
Sample itinerary
---
Compare flights on Kayak London > Cape Town
Return | 1 x checked bag | 10 Sep > 18 Sep | 483pp
---
The sale applies to all classes of travel, from First to World and Euro Traveller, so there's something for everyone. The sale page for the economy end can be found here, with the headline fare being £317 to New York (which is OK-ish, but with the new BA no-luggage tickets, can be beaten by Norwegian et al). The sale page for the more premium end of the market can be found here. Often, it's Club World tickets that offer the biggest discounts.
You have until 25th September to book. As is often the case with BA, special fares and extra promotions are released throughout the sale, so we'll update you if and when they appear.
Important: Prices are correct at the time of publishing, however they are subject to change at any time depending on availability. Some promotional prices will be strictly limited by tour operators or airlines. Special terms and conditions may apply.
Your comments