The tropical island of Antigua sits on the boundary between the Atlantic and Caribbean and is a favourite holiday destination for British tourists. October is outside the dry season, so rain will be more prevalent, but temperatures are still warm and hot sunny weather is found in between downpours. We've looked at the most up-to-date weather data for Antigua, covering the last 12 years up to 2022, plus we've asked our team of travel bloggers for their first-hand experiences in order to answer the most frequently asked questions about Antigua weather in October.
Is October hurricane season?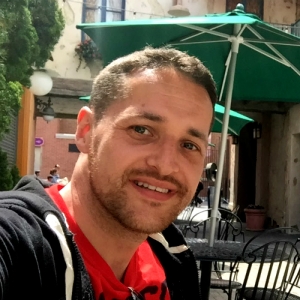 Technically, the hurricane season in the Caribbean runs from June to November, with September and October being peak months. Despite this, the chances of your holiday being affected are very small indeed. In the unlikely event that a hurricane does track towards Antigua, forecasting of North Atlantic storms is highly advanced and you'll get plenty of warning and instruction.
Answered by Stuart
How warm is it in Antigua during October?
The temperature is extremely stable in October with average highs of 29℃ and lows just 1℃ lower at 28℃. Of course, the high humidity will make it feel even hotter. The UV index will be high at this time of year, so protection against skin and eye damage is needed. Try to limit exposure between 10am and 4pm. Apply broad spectrum SPF 30+ sunscreen every few hours, even if it's cloudy, or more frequently after sweating or swimming, and wear UV-blocking sunglasses too, and bear in mind that bright surfaces, such as sand and water increase UV exposure.
Does it rain in Antigua during October?
October is typically the wettest month in Antigua. On average, there will be 23 rainy days during the month, amounting to 25.1mm in total. That's much drier than we see in England during August, and therefore not something to be concerned about. Due to the high temperature and humidity, you might expect lots of thunderstorms, however they're actually fairly infrequent at this time of year. On average, October will see just 3 days that produce a storm.
Package holidays during October
Use our live search to find the perfect Antigua package holiday in October
Weather in Antigua
Our month-by-month guide to the weather and climate in Antigua