Getting around Amsterdam
One of the surprising things for the first-time visitor that separates Amsterdam from other European cities is the fact that the central areas see very little in the way of traffic congestion simply because cars are not very practical in a city that is crisscrossed by numerous canals. Because of this many visitors find it more practical to walk around the relatively small tourist areas of this city.
Amsterdam on foot
Walking in Amsterdam is a very pleasant experience allowing you to take in all of the sights and sounds from the Museum District across to Central Station, which are about two furthest points as far as tourists are concerned, and only take 30 or 40 minutes to walk between. You can also opt for walking tours of the city with an English-speaking guide who will show you many of the cities hidden gems. Walking around Amsterdam is my Europe travel tip for Amsterdam, free and healthy and Amsterdam isn't big enough to get seriously lost. Even if you do lose your way the Dutch are very helpful and approachable and almost all speak good English. As a pedestrian you have to be very aware of cyclists, I almost got knocked over a couple of time when taking photos and not paying enough attention. The main disadvantage of walking is exposure to the elements, I recall one very cold, wet and windy Easter Amsterdam city break.
Amsterdam by bike
Another very convenient and very Dutch mode of transport is the bicycle, as there is little doubt that Amsterdam is the bicycling capital of Europe it is very easy to hire a bicycle from companies such as Bike City and Rent a Bike and then follow the crowds of fellow bicycle users around the city on dedicated bicycle paths. This is a safe and very efficient way of getting around the town and seeing all that it has to offer without getting blisters on your feet. There also many guided bike tours.
Amsterdam by tram
Amsterdam has a good public transport network with an underground system covering a large part of the centre of the city as well as a large number of buses. Another Amsterdam tradition is there extensive tram network, which can whisk you quickly from one area to another in just a few minutes for a relatively low cost. If you buy a Amsterdam card this includes a public transport ticket in addition to entry to many museums.
Amsterdam by boat
Yet another very traditional Dutch way to get around is via the numerous canals, making use of water buses and taxis or by joining one of the many guided canal tours found by the side of all the main canals. In this water-borne city making use of the canals for transportation is a very effective and quick way of getting around, as well as enjoying the unique atmosphere of seeing the city slide by as you sit back and enjoy the view.
Amsterdam by taxi
Although water and land public transport as well as walking and bicycling are the most popular ways of getting around there are of course a large number of regular taxis plying their trade along the streets. The big problem with taxis is getting one to stop, as most areas across the city centre do not allow traffic to stop even for a moment. As such taxis are generally only available at certain points such as Dam Square, Leidseplein and Central Station. Your hotel can also arrange for you to be picked up outside the door. However there's always the slower, more eco-friendly option of a Wielertaxi electrically assisted bicycle taxi.
---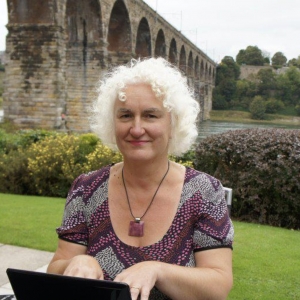 Similar blog posts
From the UK's most popular travel bloggers