Air New Zealand Black Friday Deals
This Black Friday (November 24th) offers an amazing opportunity to snap up a mega flight deal with Air New Zealand who are offering passengers their lowest ever online fares. But with a limited number of flights available you'll need to be quick to make the most of the mammoth saving.
What's the deal?
100 x Los Angeles (Economy) Return Flights at £175 per person:
Outbound travel dates: 4/5/6/7/20/21/22/26/27/28 February 2018.
Inbound travel dates: 11/12/13/14/15 February 2018 and 6/7/8/12/13 March 2018.
Deal commences: 9am on Black Friday.
50 x New Zealand (Economy) Return Flights at £399 per person:
Outbound travel dates: 15/16/21/22/23 May 2018.
Inbound travel dates: 28/29 May 2018 and 4/6/7 June.
Deal commences: 10am on Black Friday.
Keep an eye on airnewzealand.co.uk/black-friday-flight-deals because there'll be various deals happening throughout the day across all classes of travel.
What's so good about it?
The question should probably be, what isn't? Air New Zealand is a great quality, full service airline with an impressive looking fleet of shiny black aircraft which will possibly make you want to fly with them for that alone.
Air New Zealand economy class provides:
Complimentary food/wine
Ample leg room
Ergonomically designed seat with adjustable headrest
Personal screen for every seat
In-flight on-demand entertainment, gate to gate
Snacks on demand – at the touch of a screen
23kg per person checked in baggage allowance (1 piece)
In comparison, a regular (still in a deal) Air New Zealand economy return flight to LA during these periods would set you back around £411 per person. With British Airways this would be about £464 per person (non deal). A non-deal economy return flight to Auckland with Air New Zealand during the given period would be around £720 per person. Flying with BA in the same period would be about £590, with a transfer to an alternative airline.
Quite easily the best New Zealand flight deals we've ever witnessed - Add in the fact that Air New Zealand have arguably the cutest character mascot of any airline and you have a pretty tempting offer, definitely worth losing a Black Friday lay-in over!
Hints and tips for bagging a flight:
Be ready
The limited offer Los Angeles and New Zealand deals will launch at 9am and 10am respectively. Once they're live, they'll be on a first come first serve basis. Note: you haven't secured the fare until you complete payment for the booking or you complete a Fare Hold. Either way, you'll need to be quick. Last years' Los Angeles £199 deal sold out in minutes.
Sign up to Airpoints
Airpoints™ is Air New Zealand's frequent flyer programme, and anyone in the world is welcome to join. If you're signed up to an Airpoints™ account, and login prior to the deals going live, you'll find all your details pre-populated when you make your booking, which can give you vital seconds when trying to beat others to the deal.
Use Fare Hold
Fare Hold gives you the opportunity to reserve fares for your selected itinerary at the displayed price for up to 3 days in exchange for a fee of £25 for international flights from the UK. The advantage of Fare Hold is that you don't have to complete your passenger details or select your seats until later. This is substantially quicker than completing your booking straight away but please note that the £25 fee is in addition to your flight price.
Follow Air New Zealand on Social Media
Follow Air New Zealand on Facebook and Twitter to keep up to date with all on deals on the day.
Full details of all Black Friday Air New Zealand deals can be found on this page of their website.
---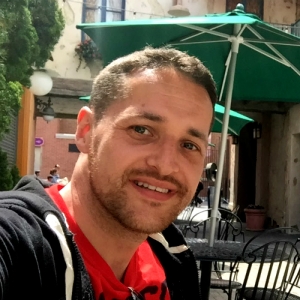 Posted by Stuart
on 20th November 2017 and
updated on 31st January 2018
Similar blog posts
From the UK's most popular travel bloggers