Mexico's Pacific Coast: The best places to visit
So you've set some time aside for a little holiday, and you've picked Mexico's Pacific Coast as your must-see destination. But have you set up a travel itinerary yet? Given the limited amount of time you'll have to see all the sites, where will you head to first, and which attractions will you pass by?
Luckily you don't have to worry about that, because we've got all the information you need! We've put together a list containing the best places for travellers to see, so all you have to do is observe and then apply. Simple, right? You're welcome!
So let's dig into this…
Top Attractions to See on the Pacific Coast of Mexico
1. Playa el Novillero
As one of the most unspoiled and longest beaches (51-miles/82 kilometers) in Mexico, Playa el Novillero is well worth seeing if you've got the time and you're okay with putting in some effort to get there. The beach is located in Riviera Nayarit, 115 miles/185 kilometers from the Puerto Vallarta airport.
Once you get there, you'll appreciate the gentle surf, especially if you've got kids or you're not the best of swimmers. You can stay at one of the small guesthouses or hotels in the area, but don't expect 5-star luxury in these establishments because the area isn't majorly touristy.

photo credit: jose juan medina via flickr
2. Playa del Amor
Los Cabos has a little secret, and it's called Playa del Amor, which is only accessible via a water-taxi (or if you've got cash to splash you can travel by glass-bottom boat). One of the biggest draws to this little crescent-shaped island and the beach of Playa del Amor has to be the El Arco, an arched boulder through which the current flows.
Swimming here should be limited to the Sea of Cortes, because the other Pacific waters are known for their dodgy currents. You should also keep in mind that this beach doesn't play host to any vendors or services, so if you're heading out to the day, be sure to pack everything you'll need to eat and drink in a lightweight day pack.

photo credit: gregory varinot via flickr
3. Puerto Vallarta
Puerto Vallarta became recognized internationally back in 1963, but it has since boomed and transformed into a full-fledged resort city, boasting everything you could ever dream of during an island escape. Pristine beaches, brilliant bars, marvelous markets, and curio shops to ensure that you purchase some souvenirs.

photo credit: longster47 via flickr
4. Nuevo Vallarta
At the heart of Banderas Bay's midway point, you'll find Marina Vallarta, which is also where Nuevo Vallarta starts. The beachy city runs all the way to Bucerias and includes an all-star lineup of top-notch hotels and fabulous beaches along the way. Indulge in the sights that include fancy villas and gardens that resemble tropical rainforests, or kick back at some of the galleries and amazing restaurants on offer!

photo credit: robcarpuente via flickr
5. Sierra Madre Mountains
Mexico's Pacific Coast is well known for its townscapes and endless beaches, but that's not all has to offer. The Sierra Madre Mountains is where the picture gets coloured with loads of greenery as mango and papaya plantations take over the landscape. If you're an adventurer of sorts, you'll love the opportunities like zip-lining (the world's longest and fastest by the way) and abseiling on offer here.

photo credit: maru white via flickr
6. Sayulita Beach
As one of Mexico's trendiest beaches, Sayulita Beach offers a hip atmosphere, perfectly combining surf-life and small-town living. It's rounded off by the variety of restaurants, cafes, and shops that line the edge of the main beach, making it one of the must-see destinations of the Mexican Pacific Coast.

photo credit: apasciuto via flickr
7. Stone Island
While Mazatlan offers travellers an abundance of pristine beaches, so much so that it even boasts the Playa Olas Altas beach right in the middle of the city. There are, however, a few small escapes on offer as well, such as the peninsula that juts out into the sea, called Stone Island.
If you're looking for a serene sanctuary, just take the ferry from Mazatlan and you'll be there in less than 10 minutes flat. Stone Island is known for its white beaches and great activities on offer like parasailing and horse and carriage rides along the beach!

photo credit: stephanie via flickr
Final Thoughts
Given that you have read through this post and seen what we recommend as some of the must-see sites on Mexico's Pacific Coast, we reckon you're just about ready to finalize that itinerary and head off to one of the most blissful holidays you've had in ages. We hope that you have enjoyed this post and that you're ready to take on the Tequila, Pacific Coast style!
---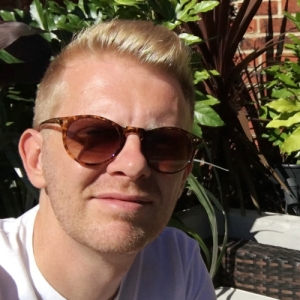 Posted by Paul
on 20th February 2017 and
updated on 22nd January 2021
Similar blog posts
From the UK's most popular travel bloggers