The capital city of France is a year-round city break destination for British travellers. We've looked at the most up-to-date weather data for Paris, covering the last 12 years up to 2022, plus we've asked our team of travel bloggers for their first-hand experiences in order to answer the most frequently asked questions about Paris weather in January.
What's the temperature like in Paris during January?
January is typically the coolest month in Paris. The temperature reaches around 6℃ during the daytime, falling away to 2℃ at night. The UV index will be low at this time of year, so not something to worry about. However, if you're going to be outside for long periods it's always a good idea to apply a small amount of sunscreen to exposed skin.
Does it snow in Paris during January?
Possibly. There's a chance of snow during January but not as much as you might think. Check the local forecast before you leave home so that you can pack appropriate footwear and clothing.
Does it rain in Paris during January?
January is typically the driest month in Paris. On average, there will be 11 rainy days during the month, amounting to 18.6mm in total. That's almost nothing at all, therefore rain isn't something we think you need to consider. There's a small chance that you'll catch a thunderstorm during your trip.
Package holidays during January
Use our live search to find the perfect Paris package holiday in January
Holiday competitions
Win yourself a holiday to Paris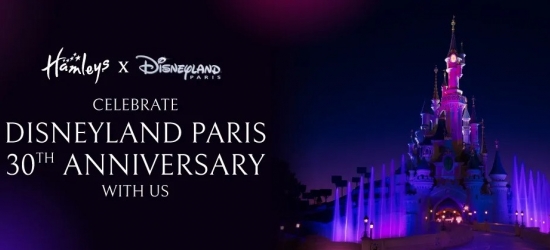 Books inspired by Paris
Our hand-picked selection of books to get you in the mood for your Paris holiday
Paris
Blog posts
From the UK's most popular travel bloggers
Weather in Paris
Our month-by-month guide to the weather and climate in Paris