Review of Champneys Health Spa Part 1: Finding a good deal and the booking process
OK, first things first; I booked this offer with sky-high expectations, never having experienced a spa break before, so I probably have myself to blame for being slightly underwhelmed. I wanted to write this review to give an insight into my experience through my eyes, but I don't want my over-inflated expectations to skew the outcome so I'll do my best to keep it impartial.
The offer actually came through from Secret Escapes so let me start my review there.
My wife's birthday was coming up and she had her heart set on a romantic spa break. I'd seen various Champneys offers springing up and knew that they were one of the few true spa resorts around - as opposed to hotels with spas - so choosing them was a bit of a no-brainer.
Champneys are actually promoting their summer sale at the moment, but the half price '1-night spa break for two' offer had already sold out at my closest venue, Forest Mere in Hampshire. I wasn't willing to travel to the Midlands, where the deal was still available, and the full priced alternative was way out of my budget.
Remembering that I'd seen Champneys offers on Secret Escapes, I did a quick search (on Travelscoop naturally) and found that they were offering the exact same thing (actually slightly cheaper) and THEY still had availability on my wife's birthday.

At the time of writing this review, the same offer is still available for another 6 days, so if you're quick you can check it out here. What's great about it is that it's not just for Forest Mere in Hampshire, but you can also choose between Champneys Springs in Leicestershire, Champneys Henlow in Bedfordshire and Champneys Tring in Hertfordshire. So there's a good selection available, and all for stays between July and November 2018.
I had a few minor reservations, and being a bit of a pessimist, I did assume that being a Secret Escapes offer as opposed to a direct one with Champneys, the experience would somehow differ and possibly not be quite as all-inclusive. But it was the only way I was going to get my one night stay on the dates I wanted, and my wife was quite adamant about them - so I took the plunge! I should probably mention now that I was also quite wrong about the lesser experience as far as Champneys were concerned; it was no different to booking with them direct, so big tick for Secret Escapes.
The booking process
Booking with Secret Escapes was seamless. I'd go so far as to say it was a pleasure – one of those slightly disconcerting ones where it seemed almost too easy (I told you I was a pessimist). Having signed up (I'd actually done this already through Travelscoop as I regularly like to see what offers Secret Escapes have available), I clicked on the Champneys offer, selected Forest Mere, selected my dates and after confirming, I entered my credit card details and that was that: all done!
I gave them 24 hours after receiving my confirmation email, then contacted Champneys direct to confirm my booking and make sure everything was in order.
It's worth noting that Champneys have two numbers you can call. One is a bit naughty, especially given the costs already associated with a visit. It's premium rate - an 0843 number that I won't share here since, as far as I can tell, there's absolutely no reason to ever use it and, according to their website, will be charged at 7p per minute, plus your operator's access charge.
Assuming you know which resort you want to stay at (location will probably dictate this in advance, or like me, you may already have a booking through a third party like Secret Escapes), you can simply scroll down a little further on their Contact Us page, select your resort, and choose the reception number. In the case of Forest Mere, it was 01428726000, and if they can't handle your query at reception, they can transfer you internally to wherever you need to go at no extra cost.
Everything was in order, they had my details, they knew who I was, when I'd be there, what time I'd be arriving and they knew I'd booked through Secret Escapes. But as I mentioned, there was absolutely no hint of displeasure in the fact that I'd booked through a third party, which I'd assumed there would be (at least to a small degree). So all in all Secret Escapes was a bit of a lifesaver; a seamless booking process and definitely a company I'll be using again in the future.
The Champneys reservation system was a little convoluted since you're required to login or create an online guest profile in order to make additional bookings like treatments etc, but after creating my profile, I was informed that I also needed to have a reservation in order to add extras.
To be fair, the friendly receptionist at Champneys was able to quickly merge my online profile with the Secret Escapes booking they had for me, which resolved this issue and I was back in control.
I knew what treatments we were going to opt for, so my next port of call was the treatment centre (via reception), to see what availability they had. Personally I prefer to speak to a human being when making bookings just to ensure everything is correct, even in spite of the option to book treatments online (although this wasn't necessary with Secret Escapes as their online booking process was really very simple).
If you're planning a visit I would suggest doing this bit as far in advance as possible as treatment times can become a bit of a problem - and particularly if you have very specific times in mind.
In the case of my stay, we wanted to spend the first day relaxing by the pool and taking advantage of the facilities, and then have our treatments before heading home the following afternoon. As it turned out, we could only get 9am on the Monday (we were staying Sunday-Monday), but they did have 3pm on the Sunday available so we went for those.
I went for the Men's Grooming Experience – a back massage, facial cleanse, skin buff, hot stone neck and shoulder treatment, ice-cold stone eye massage, eyebrow tidy, scalp massage and either hand or foot grooming. In all, it lasted 80 minutes and cost an extra £95 but I have to say, as a spa newbie, it was very nice and well worth the cost; hard to argue with nine different treatments-in-one for under £100 for 80 minutes of pampering.
My wife opted for the Elemis Pro Collagen Age Defy Facial which lasted 55 minutes and cost £89. She was also very happy with the results and would happily choose it again – so big ticks across the board in the treatment department.
Given that check-in was 2pm and our treatments were at 3pm, I did have a slight concern that we wouldn't be able to properly unwind and prepare for our respective pamperings, so I opted for an early check-in. Although our room wouldn't be ready until 2pm, we would have access to the facilities from 10am, including lunch - for an extra £25pp. This was an added extra and something I booked direct with Champneys; it wasn't part of the Secret Escapes offer.
In hindsight, this was my first mistake. A little bit of forward thinking and we could have had our treatments at a more convenient time, essentially saving ourselves £50 by turning up at the original check-in time. For me the extra 4 hours and lunch weren't worth the extra £50, but lesson learned.
Quick Re-Cap
I booked a one-night break for 2 at Champneys Spa Resort, Forest Mere, through Secret Escapes. For £209 (plus a £10 booking fee), a 55% saving on the original price of £470 it would have cost to visit direct in the absence of an offer. I got dinner on the first night, breakfast and lunch the following day, a standard room and access to the spa facilities throughout. I then added early check-in (from 10am) at a cost of £24.95pp and 2 treatments (£95 and £89 respectively). So far, the total cost of our stay was at £452.90, working out at £226.45 per person.
In Part 2 of this review, I'll detail how the experience unfolded - from arrival, facilities and accommodation right the way through to check-out. Plus, find out if Champneys Forest Mere gets the Travelscoop stamp of approval.
---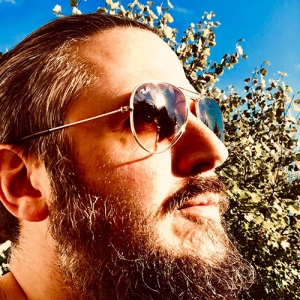 Posted by Andy
on 10th August 2018 and
updated on 11th August 2018
Similar blog posts
From the UK's most popular travel bloggers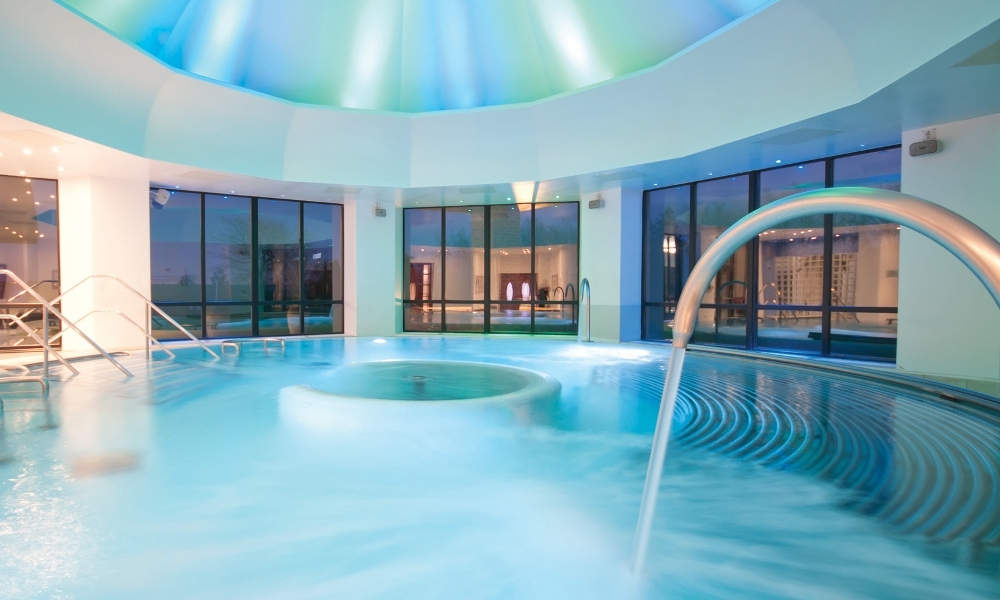 11th August 2018 by Andy
Review of Champneys Health Spa Part 2: The full spa experience
In the first part of this review, I went through the process of finding a Champneys spa deal and making a booking. This second part focuses on my actual visit and how the experience panned out. As a reminder, I booked a one-night break for 2 at Champneys Spa Resort, Forest Mere, for £209 (plus a £10 booking fee), a 55% saving on the original price of £470. I got dinner on the first night, breakfast and lunch the following day, a standard room and access to the spa facilities throughout. I...