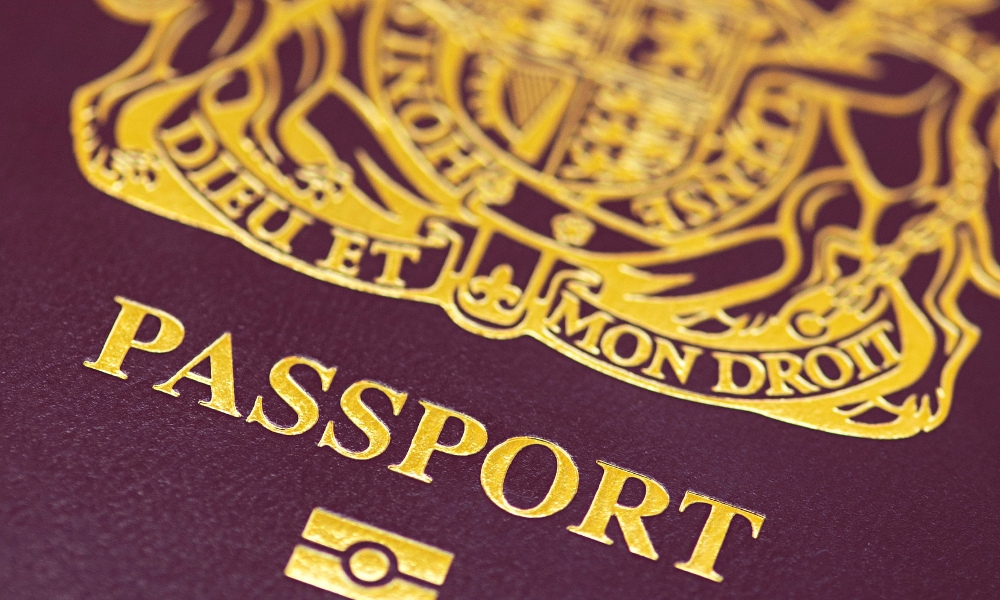 The Price of Travel: British Passport Price Hike
As with most things in Britain post-EU referendum, it's just been announced that the cost of a British passport is set to rise.
From 27 March 2018, anyone applying for a new passport by post will have to pay £85. That's a £12.50 (17%) increase on the £72.50 that you'd currently pay.
The cost of online applications is also set to rise by £3 to £75.50.
Children's passport applications - for anyone under the age of 16 - are going up an enormous 27% (£12.50) to £58.50 from the current £46.
Adult fast-track passports will rise from £103 to £142, and the premium service from £128 to £177.
Showing a big preference shift towards online ordering, this is the first time that there's ever been any difference in cost between ordering by post and online. The Home Office has justified the difference by saying that higher postal charges reflected the "increased costs of processing postal applications compared to online applications." It claimed that the costs are being passed on to those using the service instead of taxpayers, many of whom don't have a passport. And it added: "These reforms are part of plans by the Home Office to invest £100m on border security and infrastructure next year" to "create a self-sustainable immigration and borders system." Although it did highlight that the proposals are unrelated to the reintroduction of blue passports post-Brexit, which apparently won't incur any extra cost.
The government has pointed out that, because fees were reduced in 2012, the price of a new passport will still cost less than it would have done nine years ago.
How to Save Money Now
It's been calculated that a family of two adults and two children who apply by post will need to spend £287.
The best chance of saving money could be to apply now, particularly if your passport runs out imminently. Remember:
Your passport can be renewed at any time.

Any time left on your old passport will be transferred to your new one up to a maximum of nine months.
Therefore, if your passport runs out before 27 December 2018, it's probably worth getting it renewed in the next eight weeks at the current, cheaper rate.
Be wary if you have any impending travel plans as wait times are about three weeks for a new passport to arrive.
You will still have to send back your old passport by post to be deleted and then returned to you.
My Recent Experience
I've just received my new passport. Completing the online application in a matter of minutes, I got someone to take my photo with my smartphone and uploaded it instantly, following the guidelines on the website. It was all unbelievably straightforward!
I'd applied and paid before Christmas, before remembering that I was going to Oslo in early January and I needed to send my old passport back. A quick phone call informed me that I had 60 days between applying online and sending my old passport back, and it would still be ok to use until it had been officially deleted. But remember that payment is taken immediately after applying - so don't forget to send your old passport back asap after you get back if this happens to you!
Upon my return from Oslo I sent my old passport by recorded delivery. This is how quickly it progressed:
Within a couple of days I received an email to let me know my old passport had been received.
After another day or two I had another email to inform me that my application and photo had been approved and my new passport was being processed.
The very next day I had an email to let me know it had been sent to my address.
The following day I had a text message from the delivery company to let me know that my new passport would be delivered later that day. And, sure enough, my new passport arrived. It took a total of 6 days from me sending my old one to receiving my new one.
The day after I got an email reminding me to sign my new passport, and I also received my old deleted passport back in the post.
I have to say I was pretty impressed with the service. It was hassle-free from start to finish, something I definitely hadn't expected after going through the previous pains of applying and receiving a new passport! Although wait times will undoubtedly differ at busier times of the year - and take into account that there will probably be a big rush now as people apply to beat the price hike.