A guide to the world's greatest road trips
There are loads of ways to discover new countries and cities but if you like being the captain of your own ship, embarking on a road trip is definitely the way to go. Of course, there are some things you need to keep in mind when organising your next big adventure. So check out our list below for some good tips on how to prepare for a road trip and then, if you're stuck for inspiration, read up on our top picks for the world's greatest road trips:
Know your travel style
Some people love to draw up detailed itineraries, while others prefer to let each day unfold and make decisions on the way. Some prefer to stop regularly for taking photographs of scenic views, while others are more excited about reaching a specific destination. Know your travel style and the travel style of your car mates and plan your trip accordingly.
Take care of your car
If you're taking your own car, consider getting it fully serviced before you head out into the road. Any small problems can become huge deterrents to your trip while you're on the road so it's best to catch them before you leave. Also, make sure to thoroughly clean your car in advance. A messy car is all you need to turn a fun road trip into an uncomfortable and smelly never-ending drive. Vacuum your car, pick up the trash and put those toys back where they belong just before you head out on the road. During your trip, do a full clean-up every couple of days.
Stop regularly
You need to take time to rest while you are driving, so plan ahead for that. Experts suggest enjoying a 15-minute rest for every 2 hours of driving. However, if you are going on a long road trip, the safest way to ensure you don't drive tired is to have at least one other person who drives. That way, you can take turns driving. Also, make sure to work in some full rest days during your trip – you are still on holiday after all!
Eat well
Everyone knows that a hungry traveller is a cranky traveller. So try your best to stick to a meal schedule and eat well when you stop. If you are seeking to discover life as the locals live it, avoid rest stops on the motorways or main roads. Instead, venture off into the small towns and explore little cafés and restaurants. If you like to plan ahead, there are plenty of mobile apps that can suggest great places to eat.
Watch your driving technique
If you want to save on fuel, there are some driving tricks you can apply to stretch out your mileage and avoid filling up as often. Try to go the speed limit (or even 5 miles below the speed limit), avoid stopping full-on at red lights (whenever possible, simply slow down ahead of time so your car never fully stops), and use your air conditioner instead of opening the windows for fresh air (air conditioners are now more efficient and use less drag on the engine).
Now that you have some tips on how to prepare for a road trip, you need some inspiration for your destination right?
Check out our top picks below for some of the world's greatest road trips:
Icefields Parkway, Canada
Think one vast national park is enough to leave you feeling speechless? Icefields Parkway in Alberta passes two of them (Banff National Park and Jasper National Park), leaving you wide-eyed and open-mouthed for a whole 230km.
Great Ocean Drive, Australia
Stretching for almost 300km of Australia between Torquay and Warrnambool, this scenic road was conceived as a memorial to Australia's World War I veterans. View cascading waterfalls, lush rain forests and the odd koala bear or kangaroo on your way.
The Garden Route, South Africa
The "it" destination for adventure travellers from all over the world, this scenic coastal drive across South Africa will take you from Mossel Bay to Storms River is an easy introduction to this vast country.
Route 66, USA
Road trips are practically an American institution, and there is none like the 3,800km long Route 66 which crosses a total of eight states. This "Main Street of America" will take you through a host of quintessentially American towns, gas stations, diners and motels all the while celebrating the country's 20th century culture.
Trail of King Arthur, UK
A short 340km will take you around Wales on a journey you won't soon forget. Tracing the legend of King Arthur and the magician Merlin, this road trip will take you through all the villages, ancient castles and caves where the myth is still alive today.

---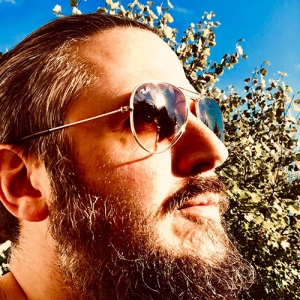 Posted by Andy
on 15th December 2014 and
updated on 16th February 2021
Similar blog posts
From the UK's most popular travel bloggers