Cheapest places to holiday in November
With the chilly weather setting in at home, November is just the right time to get away for some sunshine. Best of all, you can find fantastic deals in popular destinations, where there'll be fewer crowds and more space for you on the sand!
Keep your eyes peeled for cheaper flight deals, discounts on attractions and all-inclusive packages, ready to pack your bags for a November adventure. Here's a look at our top picks.
Beach Holidays
Gran Canaria, Canary Islands
The temps are definitely cooler than in the summer months, but this makes exploring Gran Canaria an absolute delight, especially as prices drop significantly. Plus, chances are you'll still experience mainly sunny days, to check out the island's magnificent beaches.
Explore the huge dunes of Maspalomas and walk up to the volcanic Roque Nublo, one of the tallest free-standing rocks in the world. Stroll around the charming town of Teror to see colonial-style mansions and don't miss a trip to the Painted Cave of Gáldar, a fascinating archaeological site.
Search for Gran Canaria holidays.
The Moroccan Coast
For a splash of sun and surf, head to the Moroccan coast in November. Essaouira is a popular beach town, with a hip, laid back vibe. Stretches of golden sand and the pounding waves of the Atlantic act as a backdrop to rooftop shisha bars, galleries, souks and trendy boutique hotels. Al Hoceima is a seaside resort made for relaxing, exploring nature and checking out the local charm. If you're a keen surfer, hit some of the best breaks on the world surfing map, at Taghazout and Tamri.
Search for Morocco holidays.
Malaga, Spain
You might need a light jacket in Malaga during November, but it'll be worth it to explore without the heaving summer crowds. You'll still enjoy walks along the beach in the sun, while you plan an exciting itinerary, with a wealth of attractions to choose from. Check out Gibralfaro castle for panoramic views, the Alcazaba and Roman Theatre. Visit wine and tapas bars in the old town and eat seafood in the old fishing district of El Palo. Don't forget to dive into the work of Pablo Picasso, while you're in the town of this birth.
Search for Malaga holidays.
City Breaks
Athens, Greece
With so much history to explore, cooler weather makes Athens a treat in November. Your feet will still get a workout, but you shouldn't break out a sweat as you explore the Parthenon, one of the ancient wonders of the world. Discover the National Archaeological Museum for historic Greek sculptures, pottery and jewellery. For shopping, head to the Agora-Athens Central Market, Chinatown and Aiolou Street, then take a walk through The Plaka, which is the oldest neighbourhood in the city. Can't wait for exciting nightlife? Head to Psiri and Gazi for restaurants, cafes and bars.
Search for Athens breaks.
Cinque Terre, Italy
Cinque Terre is more a village break than a city one, but it's certainly a fantastic spot in November, especially if you love hiking. Pick a charming village as your home base, then take advantage of walking trails to explore each one. Riomaggiore sits on a harbour with a rocky beach, restaurants and castle. Manarola and its grapevines will ensure wine lovers get their fill of tastings, with a turquoise swimming cove to top it off.
Corniglia is set high on the cliffs, with narrow lanes and coastal views. Vernazza is usually the most crowded, as a photogenic town with colourful squares and a waterfront piazza, but November means fewer tourists in your happy snaps. The biggest village, Monterosso al Mare, is easier on the legs, with fewer stairs to climb, sandy beaches, a seaside promenade and gorgeous restaurants to get your fill of Italian cuisine.
Search for Italian Riviera holidays.
Granada, Spain
Autumn is a lovely time to visit Granada, just before the cold takes hold. The temperature is perfect for long walks through the sprawling Arabic quarter and visiting The Alhambra, the hilltop fortress of grand palaces and stunning reflecting pools. The history continues with the Cathedral, the Royal Chapel and The Bañuelo, with Arab baths dating from the 11th century. For Flamenco, head to Sacromonte, famous for its gipsy caves.
Search for Granada breaks.
Long-Haul Holidays
New Zealand
November is just outside of peak season in New Zealand and the weather is fairly mild, making it the perfect time to enjoy spectacular outdoor adventures. You could easily spend months trekking through natural wonders, so if you're limited with time choose either the North or South Island for more in-depth exploration.
In the north, Auckland can kick off your trip, with base-jumping off the Sky Tower or bungee jumping from the Auckland Harbour Bridge. Discover the dormant volcano, Mt Taranaki, the giant sand dunes of Ninety Mile Beach and relax in the café culture of Wellington. Down south, adrenalin junkies hit Queenstown, as one of the world's adventure capitals. This is also the gateway to Milford Sound, where waterfalls, lakes and sheer cliffs create one of nature's finest displays.
Search for New Zealand holidays.
Hong Kong, China
Rooftop bars with city views are delightful in mild temps and this is what Hong Kong offers in November. This truly is a city for those with a penchant for non-stop action, with shopping, dining, sight-seeing and street markets galore.
Jump on the Peak Tram to Victoria Peak for a bird's eye look, take a ride on a traditional Chinese fishing boat or the Star Ferry around Victoria Harbour, check out the 'Big Buddha' on Lantau Island and hike the Hong Kong Trail through the lush countryside with incredible views.
Search for Hong Kong holidays.
Trinidad and Tobago, Caribbean
November is the last month of the rainy season for these tropical paradise islands, so, though you may experience afternoon showers, hotel prices are significantly cheaper. What's a little rain anyway, when the temperature is always warm enough to swim?
Trinidad is a cosmopolitan party place, with multicultural festivals, fantastic live music and it's a mecca for bird-watchers. Tobago is the place to go for chilling out on pristine beaches, exploring colourful fishing villages and enjoying the island lifestyle.
Search for Trinidad and Tobago holidays.
If you're lucky enough to take your holidays in November, you're bound to find incredible deals, to places that are simply better without the crowds! Best of all, we'll do the research for you and send the best ones directly to your inbox.
---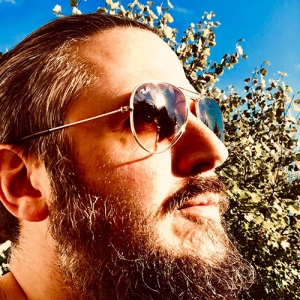 Posted by Andy
on 1st January 2021 and
updated on 12th February 2021
Similar blog posts
From the UK's most popular travel bloggers