Off the beaten track beaches in Malta
As you would expect with most European beach holiday locations, Malta's beaches can get really busy, especially during the peak summer holiday season of June to August. I sometimes enjoy visiting a busy beach as there is so much going on and it is great for people watching, but what happens if you want to chill out and get away from it all? The good news is that because Malta is an island it has many different kinds of beaches that will suit almost everyone, including those looking to get away from the crowds.
The most popular beaches tend to wide open, sandy and near the large holiday resorts, hotels and apartments, so my top tip is if you want to get away from it all, think rocks! Malta is a rocky island and many of the locals use rocky beaches as their secret getaway. They are great places to go to read a book and if you have something to sit or lie on, they can be every bit as comfortable as their sandy cousins, with the added bonus that you won't get that annoying sand down your pants!
Selmun Beach
Selmun has an excellent rocky beach that is excellent for snorkeling. You are almost guaranteed that there will be no crowds as access to get to the beach you need a 4×4 vehicle or it takes about 10 minutes on foot. Once you get there, there is an excellent view of St Paul�s Islands just off the shoreline. There are no facilities at this beach, so be sure to bring all that you need for the day.
If you just have to have sand to call it a beach there are a few on Malta that will be less crowded than the most popular beaches located near the big hotels and holiday apartments, you just have to know where to look.
Fomm Ir-Rih Bay Beach
This beach is for people who are really looking to have most of the beach to themselves. The beach itself is not very large and there are no facilities. (beaches that come with restaurants and toilets tend to be busy) It is a great place to go snorkeling, but please note, one of the main reasons the beach does not get crowded is because the walk down to the beach is pretty difficult, there is a steep path to climb down that took me around 15 minutes, but once you get there is worth it as you could possibly have your own private beach for the day. Fomm Ir-Rih Bay can be found near the town of Rabat.
How to find secluded beaches of your own
I discovered these and other beaches by exploring. Don't be afraid of going for a walk, most of the local Maltese people you are likely to bump into are very friendly. It sounds obvious, but many people just do what everyone else does. If you want to visit a beach off the beaten track head away from the crowd. The incredible thing is that I found some of my favourite secluded beaches not very far from the crowded ones and all it took was a 10 minute walk from them to discover what I was looking for. You are on holiday, be a little adventurous, get out there and explore and you never know what you may find. You can also read about Four beautiful sandy beaches in Malta.
---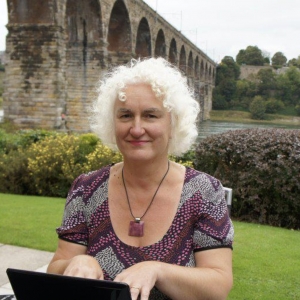 Similar blog posts
From the UK's most popular travel bloggers