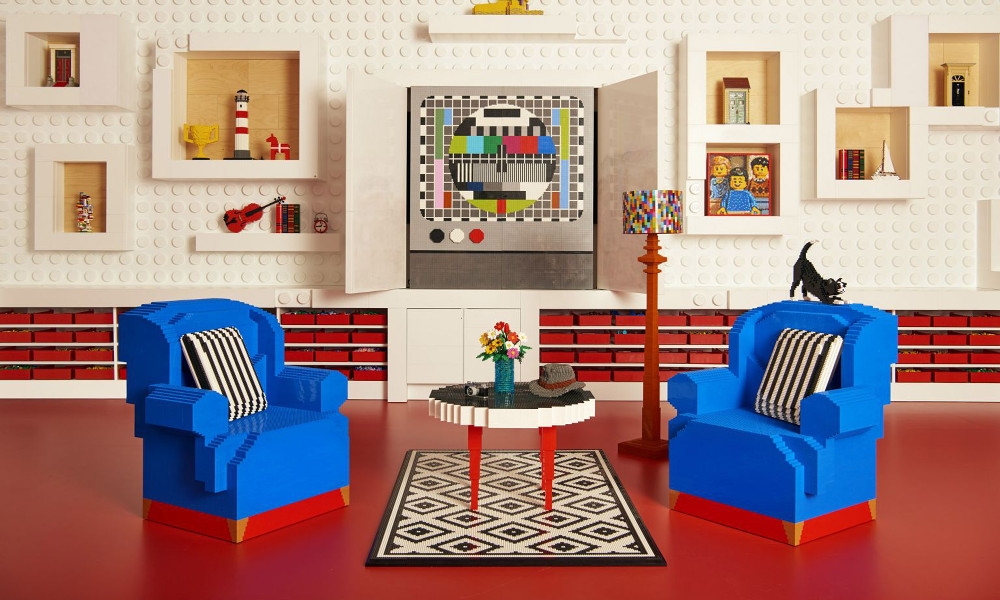 No photo credit
Win a night in the LEGO house with Airbnb
As prizes go, this one truly rocks. Airbnb and LEGO have teamed up to offer one family the trip of a lifetime. An entire LEGO house has been built in Billund, Denmark and is filled with 25 million bricks. Normally it's open to the public, but the winners of the competition will be given private access for a day.
The winners will get to create their own LEGO lunch (which will then be cooked by chefs using real food!), will have a private guided tour by master builder Jamie Berard, and will sleep in a bed floating beneath a LEGO waterfall. The LEGO House consists of two bedrooms and a living room, complete with LEGO armchairs and LEGO TV. All items are made entirely of LEGO bricks: lamps, alarm clocks, books – even a pet cat. If you find anything you can build it yourself out of the millions of bricks available for use.
What an awesome pre-Christmas treat for the kids. To enter, you need to tell Airbnb what you would build with an unlimited supply of LEGO bricks. The winning family will be invited to the house on 24 November 2017.
How to enter
Airbnb want to know what dream creation you'd build with unlimited LEGO bricks. The more creative the idea, the better. The closing date for entries is 16 November 2017. Winners will be flown in from anywhere in the world. To enter, and to read full eligibility requirements and contest terms, see https://www.airbnb.com/night-at/lego-house.
If you're new to Airbnb, read our beginners guide here. If you haven't created an account, you can use this link to get a £30 credit towards your first stay
Related deals
Holiday deals you might be interested in