Vietnam's Central Highlands by motorbike
Technically, you're not supposed to ride motorbikes in Vietnam without a local license, but getting one involves a written and practical test. Fortunately, licenses are of little concern to the rental operators who shrug off such details with comments like "Just stick to the speed limits and the police won't stop you".
I pointed out that the speedometer, amongst other things, did not work and he quickly moved on to show me how the headlights function. Having ridden for about a decade now, I was pretty sure I had that bit covered but decided not to press the matter further. The road was waiting and we were keen to get moving. Over the next two days we cruised past towering hills, limitless rice paddies and sunny beaches. It was good to be back on two wheels.
The hike (Honda Bonus MB125A)
Our majestic steed, which was acquired somewhat questionably and featured the logo of a local motorbike tour operator called Easy Rider, was what you'd generously describe as "quirky". In addition to the faulty speedometer, the tires looked a little bare, an indicator was out and the gears were inexplicably inverted meaning you had to kick down to go up gear...It was perfect.
Day 1: Dalat - Nha Trang (140km)
By the time we hit the road out of Dalat, it was late morning and I was more than a little jacked up on the inexhaustible quantities of Vietnamese coffee generously supplied by our hostel. Enjoying the newly-tarmacked surface and warmed by the persistent sun, we merrily meandered through rubber tree plantations in t-shirts and shorts until the climb started and the temperature dropped. Cue half an hour of teeth-chattering, nipple-hardening, bone-shuddering cold as we travelled up to the scenic climax of our ride.
In a fortuitous shift in luck, we seemed to cross a weather front as soon as we crested the highest point of our route and the air warmed in time for our first lookout. Below us Vietnam stretched out in a stunning mosaic of rice paddies, pine trees and hills divided down the middle by the road we were taking. Witnessing the Central Highlands at their best, we stood momentarily hypnotised with a daft looking grin across our faces.
We were now an hour's drive from the beach, but the trip took us double the standard journey time as we diverted onto dirt tracks and paused frequently in search of different perspectives on the quintessentially Vietnamese surroundings. Locals in conical hats working the land looked too authentic to be true as they stand dwarfed in immense rice fields. We arrived in Nha Trang, a beach-side city that could be interchanged with many tourist hubs across Asia, where it was easy to circle the blocks on the beach front to find a room for the night before heading straight for the water.
Day 2: Nha Trang - Phan Rang - Dalat (205km)
Our second day in the saddle began with a breakfast sandwich (called Bánh Mì) and coffee down on the beach. It's affordable at 100,000₫ (about US$4.6) for two and comes with the added bonus of a view out to Vinh Nguyen, the island just off Nha Trang Bay. Our ride back to Dalat was going to take us via Phan Rang, so we could ride 100kms down the coast and back inland, completing the loop.
The road south partially provided views of the ocean but the real treat came when riding back over the highlands. I usually gauge how aggressive my driving is by how hard Elle holds on from the back seat. At this point she was positively clinging to me in what I can only assume was an elongated Heimlich manoeuvre as I giddily flung our motorbike around beautifully crafted bends. This road was truly the gift that kept on giving with the kind of curvaceous corners that encourage riders to bank on the way in and throttle hard on the way out. Combined with the seemingly endless scenery below, this was one of the great road trips of our Asia journey, second only to the Friendship Highway in Tibet.
Having had an early start in Nha Trang and only a couple of brief snack breaks, we found ourselves back in Dalat for mid afternoon, where we could crack open a Saigon beer to toast a trip well ridden.
The sunscreen fail
Early on in our ride I felt my forearms heating up and applied some sunscreen. As a Brit who is particularly paranoid about being lobster-coloured abroad, I'd been using sun protection frequently so was baffled by my apparent burning. By the end of our two-day trip, however, I was convinced that the "Banana Boat" sunscreen we bought in Hampi was in fact not sunscreen at all. I'd been rubbing this mystery substance into my arms for a couple of months now and my faith in humanity suffered greatly as my t-shirt tan reached record-breaking shades of red. With the burn came a vow that future purchases of sun protection will be made at reputable pharmacists, even if I have to wait a week to find one. I'm just indescribably grateful we weren't relying on them for contraception.
The Central Highlands at their most accessible
I'm a massive motorcycle advocate when it comes to exploring vast landscapes and the Central Highlands are a great example of how this style of travelling excels. In the build up to our trip my expectations were almost unreasonably high, but our two-day trip cleared the bar with room to spare. As you lean around bends and over hills you really get an exhilarating feel for the area as it delivers view after view.
Riding in Vietnam does comes with its risks, however, especially when you consider the occasional acts of spectacular vehicular negligence some drivers display, but these are all part of the experience and as long as you remain vigilant the trouble should be minimal. That aside, it's a memorable experience accessible through Easy Rider tour operators if you don't know how to ride a bike. You can even extended this trip out to three days by tagging on a night in either Cu Jut or Buon Me Thuot. Undeniably, it'll be high up the bucket list for anyone even slightly keen in motorbikes and/or Vietnam.
Cost breakdown
Bike = 320,000₫ per day (US$14.85)
Petrol = 160,000₫ (US$7.42)
Son & Daughter Hotel, Nha Trang = 300,000₫ (US$13.90)
Two day's of food = 670,000₫ (US$31.09)
---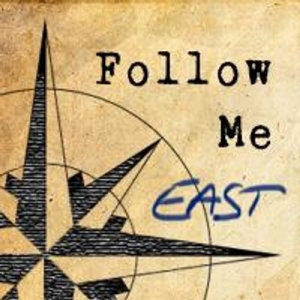 Similar blog posts
From the UK's most popular travel bloggers