Bologna – A feeling
I expected to like Bologna. Everyone I spoke to told me I would.
When I arrived I knew I only had around 14 hours in the Italian city. Definitely not long enough to explore it the way I would have liked. As I wandered around that afternoon I was struck by the immense age of the city. History seeps from every pore of it. There is Piazza Maggiore with the imposing statue of Neptune, the arches that surround the city, the two iconic towers, all dating back centuries. History is everywhere in Bologna.
However, it was at night that I truly fell in love with Bologna. As the sun went down and darkness crept in from all around, I became aware of an incredible energy within the city. Wandering through the university district I was distinctly aware of the exciting juxtaposition between the history of the city and the energy of the young students, mostly around the same age as myself. These two features combined to create an understated excitement as I walked through the streets and porticos of the city.
I unexpectedly came across an organised classical concert being held in one of the many squares of the city. The music seemed to sweep through the square, filling it and attracting everyone who chanced upon it, like I did. I loved the way such a simple piazza was being used for an event such as this.
Leaving the university district behind and returning to the area around Piazza Maggiore I was struck by how dark it had become, and not just because night had truly set in. The lights on the buildings lining the square had all been turned out and a large crowd had gathered to enjoy the open air film festival. Just before the film began there was an understated air of excitement from the crowd as they waited to watch an Alfred Hitchcock special.
As we stopped to talk outside one of Bologna's impressive buildings, attracted by it's striking architecture, I said to my friend that I felt so relaxed. It was true, Bologna had made me forget that I had to be up in five hours for a flight. I was so engrossed in the city that I simply forgot everything else.
We moved to a bar in a side street to enjoy a glass of wine, or two. I couldn't see the screen from there but I could hear the distant sounds of the action unfolding on-screen mixed with the voices of the people around me. I didn't need to see the screen, the atmosphere was enough.
It wasn't Bologna's sights that I truly fell for, as impressive as they are.
It was the energy, the feeling.
---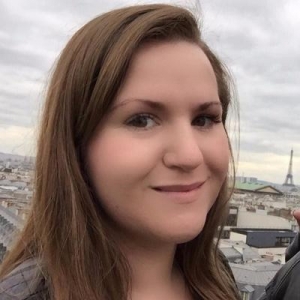 Similar blog posts
From the UK's most popular travel bloggers