Charming, beautiful Ravello
During my amazing trip to Sorrento this summer I had the opportunity to visit Ravello, an Italian resort town that's home to some of the most incredible views of the Amalfi Coast.
The town itself is small and incredibly charming and lies high above the glittering waters of the Tyrrhenian Sea below. Although the real killer views are the ones out over the sea, the inland views definitely didn't suck either…
Despite it being the height of summer during my visit(July), the town was deliciously quiet and in stark contrast to the majority of the other spots I'd visited in Sorrento and the surrounding areas. It felt fabulous to be away from the buzz and relax in a quiet, peaceful spot – even just for a little while.
What's also great about Ravello is that town is small enough to be easily walkable and everything is within easy reach. Many of the streets are pedestrianised, making strolling through the streets a pleasure.
Although, getting there involves travelling up steep, winding roads that often appear as if they're going to tail off and have you flying back down to the bottom of the cliff. You might want to close your eyes at some spots if you're suffer from vertigo or don't like heights!
A visit to Villa Rufolo during your time in Ravello is an absolute must. The impeccably manicured gardens are a peaceful haven where you can admire the colourful flowers and elegant arrangements. The Villa itself is a Moorish-style building from the 13th century and has been wonderfully well-preserved.
The gardens of the Villa are home to The Ravello Concert Society's annual summer season of open-air concerts and a stage is set up at the edge of the gardens, overlooking one of the most spectacular views I've ever seen. I'd love to see a concert there, but I think I'd find it hard to keep my eyes off the view and on the performers!
Ravello really is a little slice of heaven nestled above the Amalfi Coast. Don't miss a chance to visit it when you're in the area.
---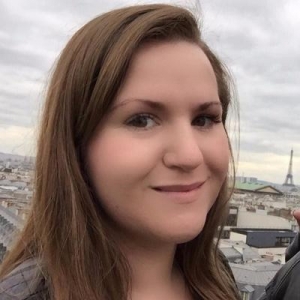 Similar blog posts
From the UK's most popular travel bloggers