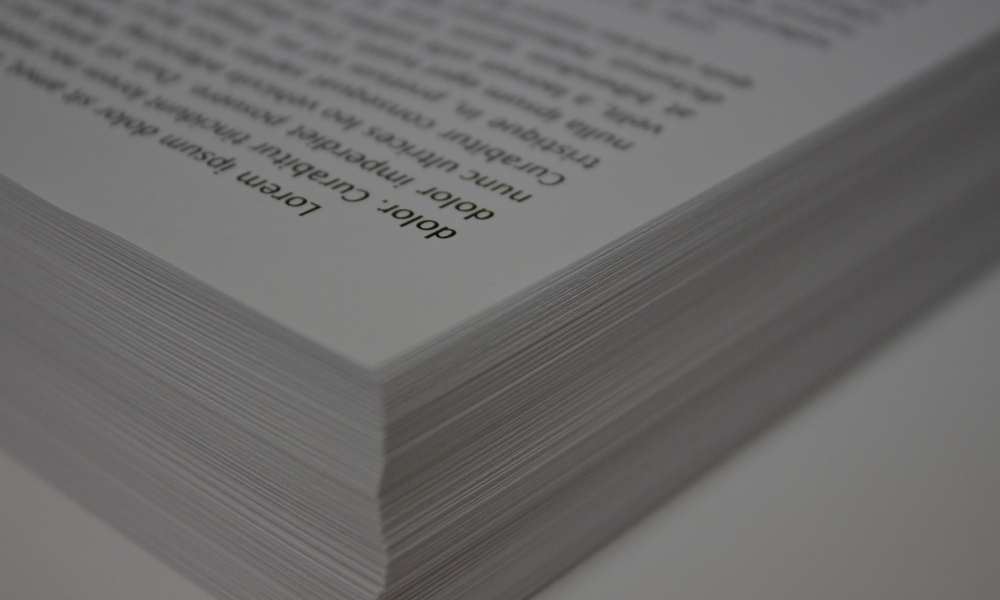 Guide to: Cheap Travel Insurance
An astonishing that 1 in 5 of us head abroad without any travel insurance, risking thousands of pounds in medical bills, lost luggage and more! If you've booked your trip, but not your travel insurance, do it now for as little as £9 a year.
It's not just about finding the cheapest price though; here we also explain how it works and what to look out for when you buy it.
The idea behind travel insurance is to cover yourself for any unforeseen circumstances, such as injury or illness, theft, loss, cancelation or any other emergency situations that might otherwise leave you out of pocket. So before you buy, here are some things you should be aware of:
Insurance is for covering the unexpected
You might think it's a waste of money; you've never had to make a claim before so why throw away the cash? But insurance is designed to cover you for the unexpected – unforeseen events that might occur before or during your trip. You can't predict the future, but you can make sure you're prepared. It's about making the unpredictable, predictable – just in case.
Get it as soon as you're booking is complete
So you've booked your trip and insurance is on the 'to-do list', don't hang about! Assuming you're in no rush to arrange cover, as your holiday isn't for another few months, could be a big mistake. If anything, booking your holiday in advance should be even more of a reason to get your cover early as anything could happen before you leave. Travel insurance doesn't just cover you while away; it also covers for cancellation and other 'unforeseen' circumstances BEFORE you go.
Don't assume that every policy is the same
When choosing your travel insurance, don't assume you can simply buy it without first giving it some thought. Policies can hugely differ and each will have its own added extras.
Before deciding what to buy, ask yourself a few key questions:
Will you be taking expensive personal belongings
Will you be carrying a large amount of currency
Will you be taking part in any dangerous sports
Do you have any pre-existing conditions
Is your destination considered safe by the FCO
What does a travel insurance policy typically cover?
Every policy is different, but most offer some degree of cover on:
Medical
Unexpected accidents, injuries or illness will be covered under the medical section of your policy. This typically covers the costs associated with receiving treatment abroad, including flying you home (repatriation) and in most cases, dental emergencies. Most policies will also cover cremation and repatriation costs for a body should an accident be fatal, but lets try to focus on the more positive elements.
Cancellation
Your policy will also cover cancellation should you no longer be able to go on your holiday or if you need to come back early but you need to have a valid reason for terminating your trip. Having to take care of a seriously ill family member, being called for jury service and loosing your job are all valid reasons, but if you simply changed your mind or found a better deal somewhere else, your claim is likely to be rejected.
Luggage and Personal Belongings
Your policy will also cover loss, theft or damage to your personal belongings. Almost everything you take with you is covered, including phones, cameras, laptops, tablets, jewellery and expensive clothing and many policies will also cover loss of cash and your passport or drivers licence.
The amount covered and the excess can vary significantly across different policies however, so the amount you'd have to pay towards your claim can be very different. Cash and expensive goods or jewellery can often be subject to additional excess so read the fine print.
Personal Liability
You might not always be the victim. Personal Liability protects others and their belongings in case you're the cause of an accident while away. If you're skiing for example, and plough into someone, causing them injury, insurers will typically cover you for up to £2 million, which is generally more than enough.
Delays
Adverse weather is one of the most common causes of delay to your travel schedule, so this is one of the most important elements of your policy. Most cover against more than just adverse weather, and some may even include unforeseen events such as mechanical issues or industrial action.
If not, its worth noting that for EU-regulated flights (where the flight departed from an EU airport or where an EU airline landed at an EU airport) compensation can be claimed directly from the airline as long as the delay or cancellation is the airline's fault, so bad weather for example, won't be covered by them. There are specific guidelines that govern these claims, so if you've been delayed for more than 3 hours or your flight's been cancelled, you may be able to claim compensation of up to £470. See our Flight Delay Compensation guide for more on this.
If this doesn't apply to you, you may be able to make a claim with your travel insurer, but they typically pay out for each twelve hour period you've been held up and these payouts can be very small compared with what you can get from your airline.
One of our Travelscoop writers flew to South Africa in January this year. Having bought flights for himself and his wife using Avios on British Airways, the actual cost of the flights came in at about £700 return for the pair. On his return, the flight was delayed by 8 hours due to a mechanical failure. Because the delay was the fault of the airline and more than 4 hours and the distance between London and Cape Town was more than 3,500km, he was able to claim €600 per ticket (€1,200 total). Within 3 weeks (and with a bit of chasing), a check arrived in the post for just over £1,000 so he managed to make a profit of £300 on a holiday to South Africa. Situations like these are rare, but it goes to show that it's worth making the claim.
What does a travel insurance policy typically fail to cover?
There are a number of things that travel insurers won't pay out for, such as:
Alcohol & Drug-Related Injury
If you're badly injured while more than just a little inebriated, your insurer is likely to reject your claim. Check your policy carefully before you buy as insurers use different classifications for 'drunk', with some referring to blood alcohol limits.
Dangerous Activities
If you're heading off on an adventure holiday or planning to go skiing, you'll need extra cover or a specialist policy. Taking to the slopes with a generic travel insurance policy isn't worth the risk. If you get injured, you could find yourself paying £10's of thousands in medical bills.
Unattended Belongings
While your belongings may be covered for loss and theft, that doesn't mean you can take your eye off the ball. If you leave your things unattended and they're stolen, your insurer won't pay for their replacement.
Dangerous Destinations
If you travel to a country that the Foreign & Commonwealth Office (FCO) has deemed 'unsafe', your cover is likely to be invalid.
Does it matter where I'm going?
Insurers class trips as 'European' or 'Worldwide'. Worldwide can then be broken down further based on the countries cost of medical treatment and the distance for repatriation purposes. The US for example, typically requires an extra box to be ticked and has a higher premium for exactly these reasons.
If you're travelling just outside Europe however, don't just assume you need worldwide cover. Many insurers will allow you to use their European cover for select non-European destinations.
If you're visiting North Africa for example, it's worth getting a quote for EU cover first, then check your policy to see if your destination is covered. Allianz, CoverWise and Insure and Go all class Turkey, Morocco, Egypt and Tunisia as Europe.
Weirdly, not all insurers include Spain in their European cover (particularly with regards to the Balearic's and Canary Islands) so always check your policy carefully to ensure you're getting the right cover as you may have to pay a little extra.
What's 'excess' and how does it work?
It's the amount you have to pay towards a claim, so if you cancel your trip and you're entitled to get £1,500 back but have a £500 excess, you'll only get £1,000. Often, different sections of your policy will have separate excesses so if you have your luggage stolen and your cash is inside, you may have to pay an excess on both. It's also worth noting that if you have group or family policy, you may have to pay an excess per person for any loss that impacts the entire group like cancellation. Make sure you check all excesses so you know what you might have to pay if you need to make a claim.
Does the type of trip I'm taking matter?
Most policies are designed to cover package holidays, as that's how we all used to book our trips. Now that's changing, but not all providers have kept up to date, often leaving them poorly equipped to cover DIY holidays, where you've booked your hotel and flights separately.
The main issue is the lack of knock-on cover where your indirect losses (hotel costs, food and drink etc) aren't covered, even if the cancellation of your flight is. To get around this, you should be looking for a policy that specifically covers 'scheduled airline failure' or 'indirect loss' so check the fine print as some providers cover this as standard, where for others its an added extra.
It's also worth remembering that package holidays include ATOL and ABTA protection as standard, something you don't get with DIY alternatives. If booking a DIY holiday, you can use a credit card so you'll get Section 75 protection for anything over £100. Always pay your credit card in full each month to avoid interest charges.
What are the most important things to check before I buy?
As with all insurance policies, make sure you check all the terms & conditions, exclusions and added extras before making a purchase. Heading abroad without the correct cover could be very costly if the worst happens.
Make sure you check your excess as well. High excess could work out considerably cheaper, but you'll need to be able to afford to cough up a big chunk upfront if you need to make a claim so make sure you keep things within your budget and never overextend.
Will I still be covered if I'm taken to a private hospital?
There isn't a straightforward answer to this one, some policies cover you, and some don't, so double check before you buy. For example, if you're abroad and having chest pains, LV= says they cover you for a private hospital, but Holidaysafe says they don't so make sure you're not caught out (always check the fine print). If it's an emergency and you're taken to a private hospital without your knowledge, there's more chance your claim would be accepted, but it's still not guaranteed. If you're not happy with the decision, you can get in touch with the Financial Ombudsmen Service (FOS) to investigate your claim.
One thing is certain; an EHIC categorically will not cover you for ANY private treatment, so keep that in mind when deciding on your cover.
Annual cover could be a better option
If you're planning to head abroad more than once in then next year, an annual policy could be cheaper than purchasing cover separately for each trip, so do the sums and make sure before you buy.
The advantage is that if you decide to make a third or fourth trip that year, you're already covered.
An annual policy will cover you for unlimited trips within twelve months of purchase, but bear in mind that there may be a cap on the number of days you can be away for each one. Typically these are capped at 31 days but some can be as low as 17 or as high as 90 so do your research. If you're planning a backpacking or trekking holiday, you could be away for months so you'll need specialist insurance for that.
Get you're free EHIC if headed to Europe
A European Health Insurance Card (EHIC) is absolutely free and entitles you to treatment in any state-run hospital within the EU, but also Switzerland, Liechtenstein and Norway. Effectively you're treated like a local, so if they don't pay for healthcare, you don't pay for healthcare. It's not an alternative to travel insurance as it cover far less, but it is free so well worth getting one. If you come across a site claiming to offer one for a fee, leave immediately. Instead, head over to the official EHIC website to apply FOR FREE.
Do I need one if I've already got insurance?
You should get an EHIC in addition to travel insurance, not instead of. Insurance covers many more scenarios, in addition to delays, baggage, repatriation and more. You may also still have to pay if using an EHIC where your insurance will cover that cost plus an EHIC can sometimes negate the excess.
On top of this, an EHIC doesn't discriminate by circumstance, so if you've got a pre-existing condition or you've had too many to drink, you'll still be treated. NB going abroad specifically for treatment is prohibited.
Staying in the UK?
Travel insurance will cover you for holidays in the UK, but the cover is far less comprehensive than if you're abroad. The main issue is that not all trips are included so most insurers for example, will only cover you if you've booked accommodation.
Other restrictions also exist. Holidaysafe will only cover trips of at least 3 days while LV= requires you to be at least twenty five miles from home or needing to make a sea crossing (Isle of Wight for example).
Policies also won't cover you for hospital treatment, though this is less of an issue thanks to our National Health Service (NHS), though you'll still need to declare any pre-existing conditions.
The main benefit of travel insurance in the UK is the cover you still get for things such as loss, theft, damage and cancellation.
Make sure you're not already covered
It's possible you already have cover without actually knowing about it. Many banks, particularly those that charge you an extra fee, include benefits such as travel insurance, mobile phone insurance etc. If you suspect that you fall into this category, double check your cover to ensure its right for the trip you're planning.
It's important to note that travel accident insurance, often offered, as a benefit with credit cards is NOT the same as standard travel insurance. It will only cover you for accidents on a plane, train or in a hire car that you've paid for on the card. It's also not the same as Section 75 legal protection, which covers purchases between £100 and £30,000 made using a credit card (not a debit card).
Are you a traveller over-65?
You're likely to be considered higher risk, even if you've never felt younger or you've just run the marathon so insurance becomes more expensive the older you get. While it probably won't break the bank, annual costs as high as £80 can still put a dent in your budget.
If you're considering family or group cover, bare in mind that the price is based on the oldest traveller or the one at highest risk, so if you have someone that meets that criteria, it may be cheaper to consider a separate policy for them.
You can find out more about this in our Over 65's Travel Insurance guide.
See if a family or couples policy is cheaper
If like the majority of travellers you're heading off with your partner or family, there are 2 options. Either take an individual policy for each person or cover everyone under the same one. While it can be a lot cheaper, it's not always guaranteed to get quotes for both and make sure it's the right cover for everyone. Bear in mind that with couples cover, you can usually still travel independently – though make sure to double check.
With a family policy, they'll usually cover your immediate family only so make sure you know exactly who will be covered before making a purchase. Children will typically still be covered on a school trip for example, as long as they're with a responsible adult.
Group policies aren't always cheaper, if only one of the group is heading outside Europe, particularly if going skiing or heading to the US, it could be cheaper to have separate cover. If one of the group is over 65 or has an existing medical condition, it could be cheaper to have separate policies – so make sure to do your homework and always ask before making a purchase if you're unsure.
Declare any pre-existing medical conditions
You may not feel comfortable discussing your conditions with an insurer, but if you fail to make them aware of any issues you have prior to purchasing your insurance and then you need to make a claim, it won't matter if the claim is for loss, theft or cancellation, they may reject it regardless.
Find out more about this in our Pre-Existing Conditions Travel Insurance guide.
Even one glass of wine could invalidate a claim
Most people aren't aware that if you're out for dinner and have an accident or loose something and you've had even one drink, you're insurer could reject your claim. In reality, most insurers will determine the success of a claim made "under the influence' based on whether the drink has effected your decision making ability – theoretically this could mean that for some less tolerant individuals, one drink could be enough to invalidate a claim.
Having a claim rejected can be more damaging than just leaving you out of pocket, it could exclude you from future cover too. If you're skiing and stop for lunch only to discover you somehow managed to polish off that entire bottle of Burgundy, you might want to re-think hitting the slopes again afterwards. You're increasing your chances of having an accident that you may not be covered for.
Winter sports cover is a smart choice
Skiing or snowboarding can be dangerous, it can also be expensive, so make sure you've got suitable cover when you hit the slopes. In addition to covering the basics that a standard policy would provide, you'll also be covered for activity-related incidents as well as your equipment.
Our winter sports travel insurance guide has loads more on this, but the gist of it is:
Am I automatically covered for winter sports?
Many of us assume that a standard policy covers us when we're skiing, and though some providers do offer it as standard, most require you to extend your cover and pay extra for it.
Skiing and snowboarding are covered as standard in all winter sports policies, and most will also cover additional activities such as sledging, but if you're planning to do something out of the ordinary such as ski jumping, not only do we think you might be a little crazy (☺), you might also want to check out providers such as Snowcard or BMC, who may be able to offer you specialist cover.
If you're looking for specialist cover, check the details carefully to make sure you really are covered for what you're planning, and don't forget to tell them about any pre-existing conditions and ensure you have your EHIC if your heading to Europe.
A basic policy will probably be fine…
Medical bills if you're away skiing can be outrageous so it's vital you have the correct cover. Being airlifted off the slopes could cost you £2,500, flying you back to the UK could be another £10,000 and if you're in the US or Canada, that could be as much as £40,000 and it won't be a private luxury Lear jet!
A specialist policy will also cover your equipment, which can also be expensive if something goes missing or gets damaged.
Will off-piste skiing require extra cover?
As long as you remain within the boundaries of the resort or a qualified instructor supervises you, most winter sports policies will cover you for off-piste skiing, but always double check the fine print to be sure.
Can I make a claim if the slopes are closed?
If the slopes are closed, typically due to lack of snow or an avalanche, you're policy may entitle you to some compensation, but it tends to be a fixed amount per day with a limit of two to three hundred pounds in total.
My equipment will be hired, is it still covered?
Cover for loss, theft or accidental damage is typically included with most winter sports policies, but you'll still be expected to be responsible for keeping it safe, so don't leave it out for anyone to get their hands on.
Equipment is typically covered up to about £3000, but different limits apply depending on the insurer. Axa Direct cover equipment up to £2000 with some policies, where Admiral will only cover half that amount. Work out the value of your stuff and choose a policy that offers the right level of cover.
Hired equipment may be covered for loss, theft or damage by your insurer and some providers include rented equipment as part of your baggage cover up to a specific limit. Others may only offer up to 50% of the value of hired gear though you may find that the equipment providers have their own cover as part of the hire price so check with the resort before you make a purchase.
Typically, your ski cover will include fees, lift pass and hired equipment with the amount ranging between £150 and £500, but it can be considerably higher so always check the fine print to be sure.
What if I don't wear a helmet on the slopes?
Make sure you do your homework before making a purchase. If you head onto the slopes without a helmet and have an accident, some providers may reject your claim. In some countries, it's a legal requirement to wear a helmet, so make sure you follow the rules.
Expensive cover might not be worth it
Insurers love to put the fear in their customers to increase the level of cover their trying to sell. Don't get conned into upgrading for no reason. Gold and Platinum policies with up to £10 million in medical cover are waste of time. In 2013, the average cost of a medical travel claim was £930 according to the Association of British Insurers, that's an awfully long way short of £10M and will simply cost you more for the cover.
Travel agents could charge seven times more
If you purchase you insurance through an airline or travel agent, you'll almost definitely overpay. Individual worldwide annual cover for an 18-35 year old via HolidaysafeLite for example, will cost you £19, where the cheapest option we found from a selection of travel firms, came in at £41-£109 – you do the maths.
Globe trotting for more than 2 months
If you're heading off for more than sixty consecutive days, standard travel insurance probably won't cut it. You'll need specialist backpacker insurance that will typically cover you for up to 18 months, and can be extended if needed.
Heading off on a cruise could require an add-on
While most standard insurance will still cover you for medical, as well as loss, theft or damage of your personal belongings, if your heading off on a cruise you may need a few added extras. Missed departures, cabin confinement due to illness, unused excursions or a change to the itinerary could all be cause for a claim, but you may need extra cover if you want to include them.
You can use comparison sites such as Confused.com, Compare The Market, TravelSupermarket or Gocompare, to quickly check for added extras.
Similar blog posts
From the UK's most popular travel bloggers