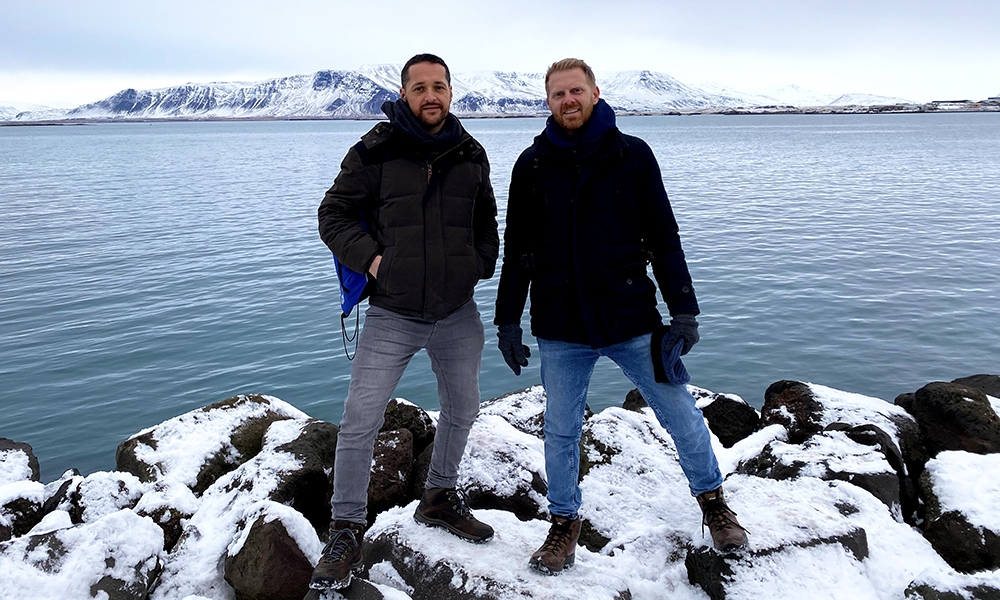 No photo credit
My Covid-19 experience
It's been a tough week for everyone. Here at Travelscoop, we've been dealing with the total collapse of the travel industry as well as two of our team members fighting a Covid-19 infection. Stuart has had mild symptoms, but I was hit harder.
I thought it might be useful to let you know how my symptoms played out, in order to give you a heads-up on what a relatively fit person with no medical conditions might expect. I should say upfront that I haven't been tested since the current (infuriating) Government position is that nobody is tested while self-isolating, but I can trace my infection to other positive cases and my symptoms are classic Covid-19. So with all the energy I could muster, I noted down how I was feeling each day. Of course, this isn't medical advice and everyone will react differently to this virus. Always refer to the NHS Coronavirus 111 Online service if you start displaying symptoms.
---
Day 1: Saturday
I've been feeling under the weather for a few days, with sniffles and headaches. It feels like a cold coming on. I saw most of my family yesterday and kept my distance, but nothing I'm feeling feels unusual and it doesn't seem to fit the listed symptoms coming from the NHS.
---
Day 2: Sunday
I woke to a burning throat. It quickly subsided with paracetamol but a niggling dry cough started building through the day. It's actually more difficult than it sounds to decide when an intermittent cough becomes persistent! By the end of the day however, the cough is uncontrollable and breathing is becoming laboured and wheezy, so I make the easy decision to self-isolate. It was early to bed feeling very poorly.
---
Day 3: Monday
In bed for much of the day. Feeling of flu with extreme fatigue and temperature fluctuations, although I have no idea of my actual temperature as I don't have any way to measure it (note: buy a thermometer!) I'm having coughing fits every few minutes and have terrible shortness of breath. It feels like my lungs have something in them and I just want to tip myself upside down to empty them. Later in the day, a whooshing sound in my ears has developed.
---
Day 4: Tuesday
Flu-like symptoms have lessened. Cough and shortness of breath remain. I have a strange heavy feeling in my lungs. It feels like I've inhaled a load of brick dust and it's solidified. I've also had headaches today, possibly down to dehydration. I'm not sure I'm going to have the energy to keep coughing for another day.
---
Day 5: Wednesday
During the night I experienced a new low. My breathing became so difficult at points I considered calling for help. Perhaps wrongly, I decided to ride it out until a more reasonable hour. I stayed in bed for most of the morning, but around midday, I started to feel better. The heavy lungs and short breath remain, but I'm feeling much brighter and my energy levels are returning.
---
Day 6: Thursday
Feeling much better. The cough and tight chest are there, but significantly reduced. I'm aware that some people experience a second wave of symptoms, but I'm cautiously optimistic that the worst has passed.
---
And that's where we're up to. At no point did my usage of toilet roll increase. There was no sickness or diarrhoea for me. The predominant symptom I experienced was the cough and shortness of breath.
The low point was the night between days 4 and 5, where I started to panic that I might become a news item. Not being able to breathe is a horrendous feeling, and the resulting feeling of panic exacerbates the situation. If you experience the same, try to stay calm and remember that many thousands of people are experiencing similar symptoms and surviving. But don't hesitate to call for help if you feel you need it. Don't be too British about it!
If you have any questions or would like to join the conversation about this post, find the original post on Facebook here
Related deals
Holiday deals you might be interested in