This week's successes: 27th August 2023
We have eight winners and one double win to report this week - our biggest week yet!
Julia was delighted to hear that she won the CapitalXtra competition we featured a few weeks ago to win a 4-star London hotel with travel and a helicopter city sightseeing tour: "Just had my first win this week! Got a call from CapitalXtra to say I'd won... Certainly made my day!"
Deborah heard that she'd won a Rhine cruise: "I am pleased to say I won the Panache Cruises competition... we go on 27th September!"
Jane won VIP Tickets to RSC Matilda The Musical and an overnight London stay that we featured recently. "After entering lots of competitions from this wonderful group - I got a call from Magic Radio and went onto The Breakfast show with Ronan Keating and Harriet Scott... Thank you to everyone who posts competitions and the site administrators." A well-deserved win!
In another theatre win, Kath will be enjoying Mamma Mia in the west end, including a cast meet-and-greet and overnight stay at the Trafalgar Hotel: "Hi all. Just wanted to let you know I had a win! [It includes] a £100 spend at a Greek restaurant. All courtesy of Greatest Hits Radio. Keep entering! Thank you admins for all your time and effort."
The third radio station win of the week goes to Alison: "Just heard I have won Smooth Radio & Cornetto competition for a 2 night seaside resort hotel stay - so excited as this is my first win. Thank you to whoever posted the competition". We featured this competition a few weeks ago.
Sarah won a 3 night motorhome rental: "My first win from this group and I've been a member for a while, so a good motivation to keep on entering for those of you who haven't had a win yet. I only enter sporadically too xx We're planning a route, but we're hoping to include Harrogate and the surrounding areas of North Yorkshire xx"
Katy has won a stay at the Hilton London Metropole: "I won!!! Just wanted to say a big thank you to all in here who post competitions, and especially all my Instagram "friends" from here who tag each other in every competition going... My first win and so excited!!"
Lynne won a 4-day holiday in Blackpool during the Blackpool Illuminations 2023.
Finally, a double winner. Karen started the week by winning second place in the 'Monopoly Moments' competition, and will be enjoying an indulgent afternoon tea for 2 at Balmer Lawn Hotel in the New Forest: "This particular competition is really close to my heart, as my 22 year old Son, who has 'aspergers' is obsessed with Monopoly and for his 21st birthday we presented him with his Grandad's vintage Monopoly set from the 1940's"
Later in the week, Karen had a bigger win - a stay worth £1,000 at The Gatehouse in Kesgrave Hall: "I can't quite believe this... This is my second win this week and fourth win since I joined this group, just over a year ago! I'm actually speechless! I just want to say, that I've never considered myself lucky, on the contrary really... if I can win then ANYONE can win! Just keep entering folks and your time will come! I only enter things I WANT to win and would really treasure the moments and the memories. Quality over quantity! Think I'm going to put the lottery on tonight!"
Congratulations to Julia, Deborah, Jane, Kath, Alison, Sarah, Katy, Lynne and Karen. And thanks for the updates, Johanna and Karen. To join our very long list of winners, make sure you've entered all the competitions open for entries today, and consider joining our Travel Competitions Facebook group, where you'll find lots more giveaways posted daily.
---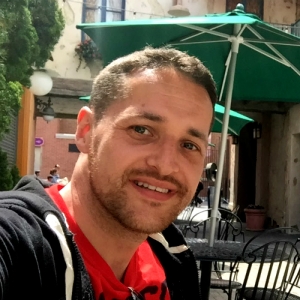 Posted by Stuart
on 29th August 2023
Join our Facebook Group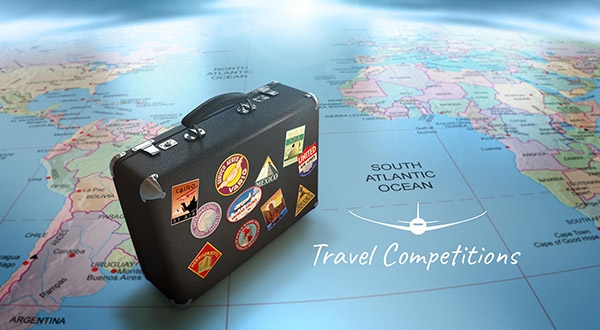 Travel Competitions UK
Facebook group • 26k members
Visit group
Similar blog posts
From the UK's most popular travel bloggers