Ryanair winter sale | European destinations from £20 return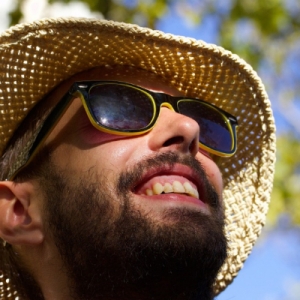 ---
Please note that this deal has now expired.
I don't normally recommend Ryanair, but when you need a really cheap change of scene, they can't really be beaten. I snapped up return flights to Oslo for £14 return in January this year and thoroughly enjoyed the experience. So long as your expectations are fairly low and you're simply looking for a mode of transport to get you from A to B, then why not bag yourself a bargain?
The sale is on until midnight Monday, 6th August. Travel dates are from October to January.
You'll need to play with destinations and dates to find a good deal. The prices seem to change constantly, so if you see something good, book it straight away. I found plenty of return flights for £20, including Stansted to Copenhagen, and many others at £24, including Stansted to Oslo and Stansted to Edinburgh.
If you choose the lowest fare option, you'll probably have to hand over your hand luggage at the departure gate (if you're carrying wheel along hand luggage). That doesn't bother me for a 2 hour flight. I would however recommend paying to choose a seat when you book, as Ryanair make a habit of splitting couple and groups up.
Important: Prices are correct at the time of publishing, however they are subject to change at any time depending on availability. Some promotional prices will be strictly limited by tour operators or airlines. Special terms and conditions may apply.
About Oslo
The compact city of Oslo is Norway's capital. It is currently one of the fastest growing cities in the world, with development and regeneration.
In the north and to the east, wide, densely forested hills known as Marka tower over the city creating the illusion that Oslo sits in the centre of a giant amphitheatre.
For foodies, the city offers a diverse culinary experience from a thriving coffee culture in the day and the most northern three Michelin-starred restaurant, Maaemo, if you fancy fine dining, to trying the local delights of it's fusion scene. Read our full destination guide here.
About Copenhagen
Average flight time: 01hrs and 55 mins
The Danish capital sits on the coastal islands of Amager and Zealand, swathed in the glow of modernist lamp light, its neoclassical architecture, a thing of beauty.
When it comes to the culinary arts, Copenhagen has no less than fifteen Michelin stars among its wide and varied selection of restaurants. Throughout the city, restaurants are serving clean, organic produce from their own gardens, greenhouses and farms. Among them, the hotly-anticipated reincarnation of 'New Nordic' superstar Noma.
With only a few hours of sunshine per day in November and December, and cold, wet or even snowing winters, you're best off heading there in the summer months when temperatures average 21°C during the day and average sunshine comes in at around 8 hours per day. Read our full destination guide here.
Share this post with your friends
Read more